Categories:
Other Brands
In the Cruise 2018 Collection, there is endless of Ancient Greek inspired Wallet On Chain Bags. Take for example the Chevron Classic WOC, Greek Quilted WOC and the Braided WOC with Greek Charm. But your choices don't end here, because there is another new bag (not featured on Chanel website). Meet the Chanel Ancient Greek Chevron WOC.
The Design
This Chanel WOC is a seasonal piece; it's not the Classic Quilted WOC. The design of this WOC is very similar to the Braided WOC. Both has long flap and is beautified with the Ancient Greek Charm.
Even tough it's a limited seasonal item; the overall appearance of this handbag look classic and timeless. The body is made in Chevron Quilting and it features the smooth CC logo in the center. The woven chain leather strap boasts it's feminine style and the Ancient Greek charm makes it one-of-a-kind because it will be discontinued forever after this collection ends.
If you already own a Classic WOC or you want to purchase something different, then this is your opportunity.
The Interior
The interior of this handbag is similar to the Classic WOCs. Inside you will find several compartments including card slots to help you organize your daily essentials. This handbag is small, so the interior only fits your most important necessities.
The Sizes And Prices
Because this is a new bag and not featured on Chanel website, we do not have the style code. However, the size is measured around 4.8' x 7.6' x 1.4' inches and is priced around $2100 USD, €1865 euro, £1730 GBP, $3130 SGD, $16200 HKD, 9850 MYR via Chanel boutiques.
comnum(0) tbcount(0) tbcount(110)
Categories:
Other Brands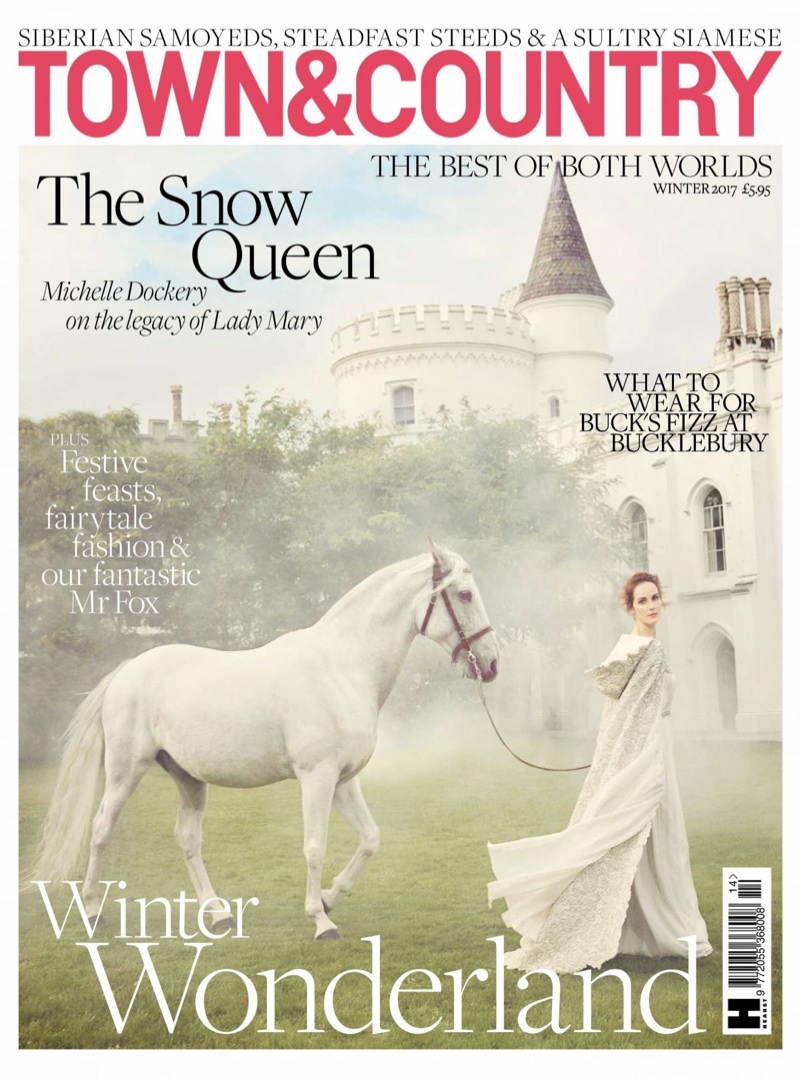 Michelle Dockery on Town & Country UK Winter 2017 Cover
Actress Michelle Dockery graces the Winter 2017 cover of Town & Country UK. Captured by Richard Phibbs, the 'Good Behavior' star poses with a white horse wearing a Zaeem Jamal embellished cape and gown. Inside the magazine, Michelle embraces super luxe styles from ready-to-wear and couture collections. The brunette stuns in the designs of Elie Saab Haute Couture, Emilia Wickstead, Valentino Haute Couture and more styled by Miranda Almond.
Related: Michelle Dockery Lands Harper's Bazaar UK Cover
COVER SHOOT: MICHELLE DOCKERY FOR TOWN & COUNTRY UK WINTER 2017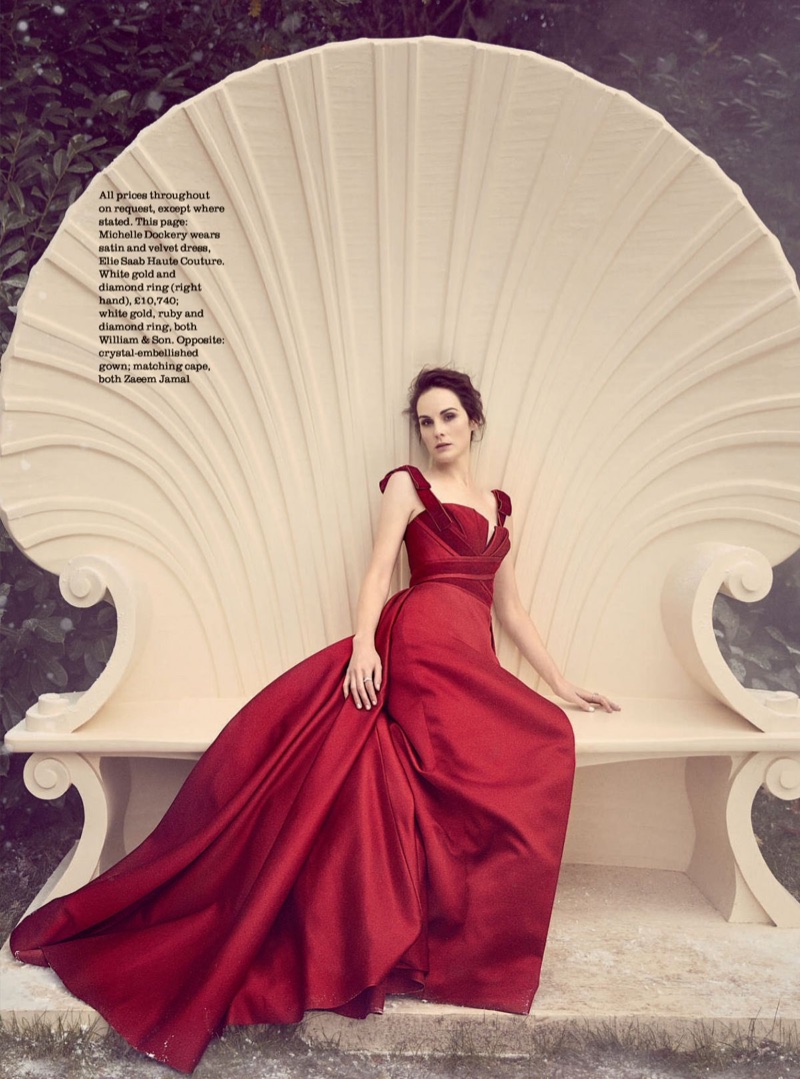 Dressed in red, Michelle Dockery wears Elie Saab Haute Couture satin and velvet dress
MICHELLE DOCKERY ON WORKING ON 'DOWNTON ABBEY'
In her interview, Michelle talks about her experience playing Lady Mary on 'Downton Abbey'.
"When you're filming, everything else around it – the success of the show, the traveling, the red carpets, the press and all of that – it all sort of happens very, very fast and you're caught up in it… We've all had an opportunity to take a step back and see it as a spectator – because it's still talked about in culture."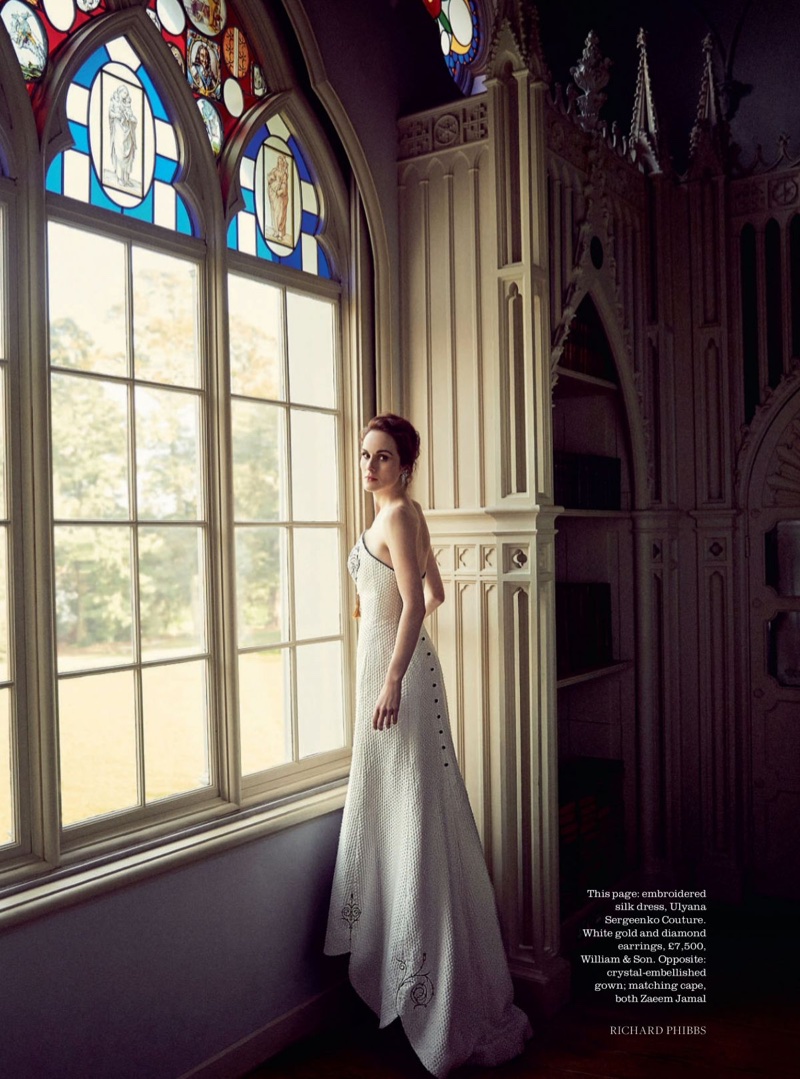 Actress Michelle Dockery poses in Ulyana Sergeenko Couture embroidered silk dress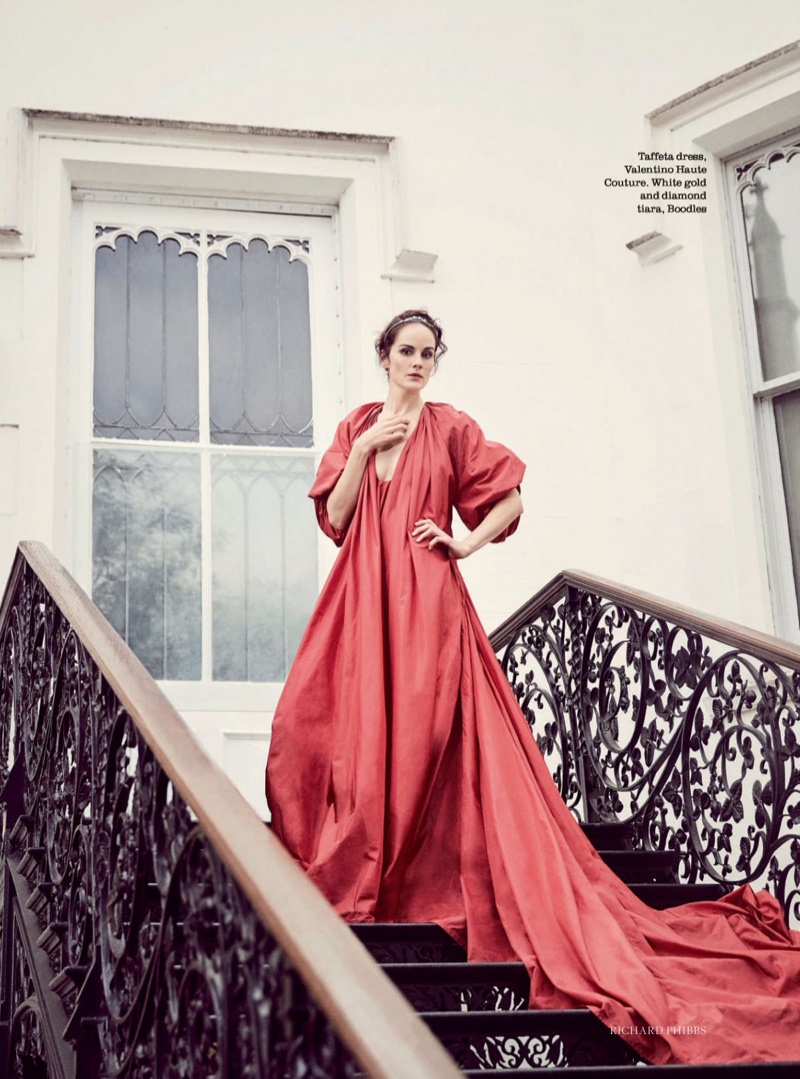 Posing on stairs, Michelle Dockery wears Valentino Haute Couture gown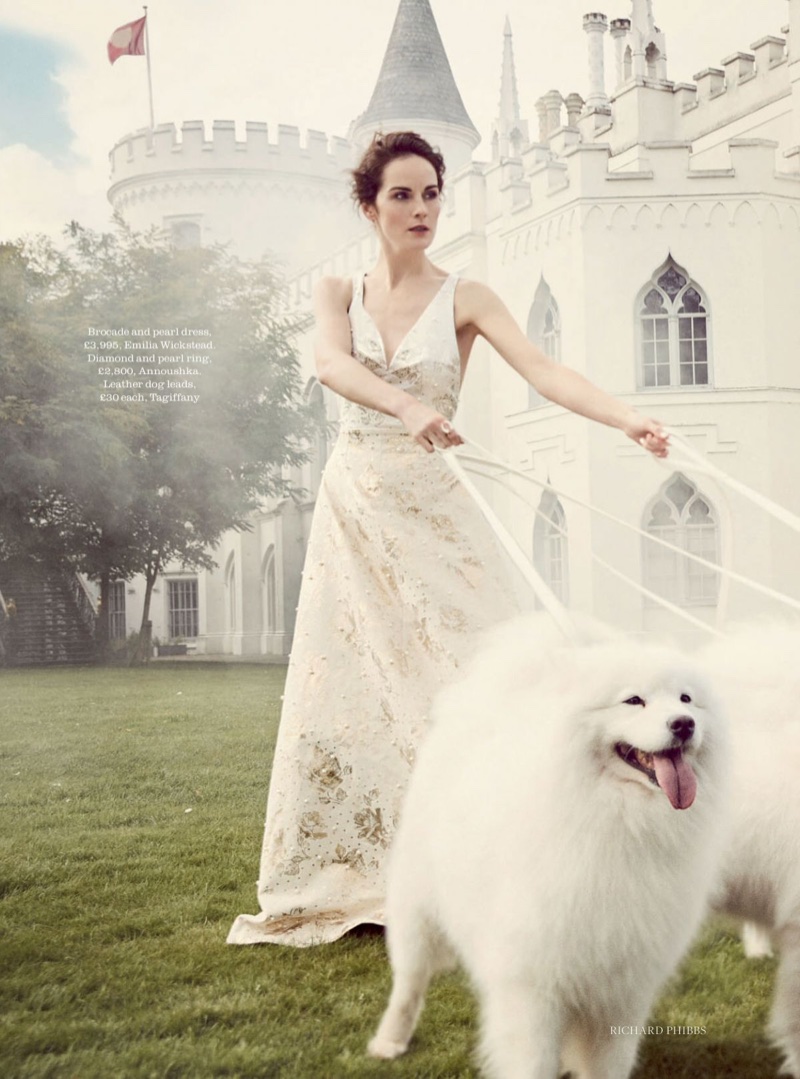 Posing with dogs, Michelle Dockery wears Emilia Wickstead brocade and pearl dress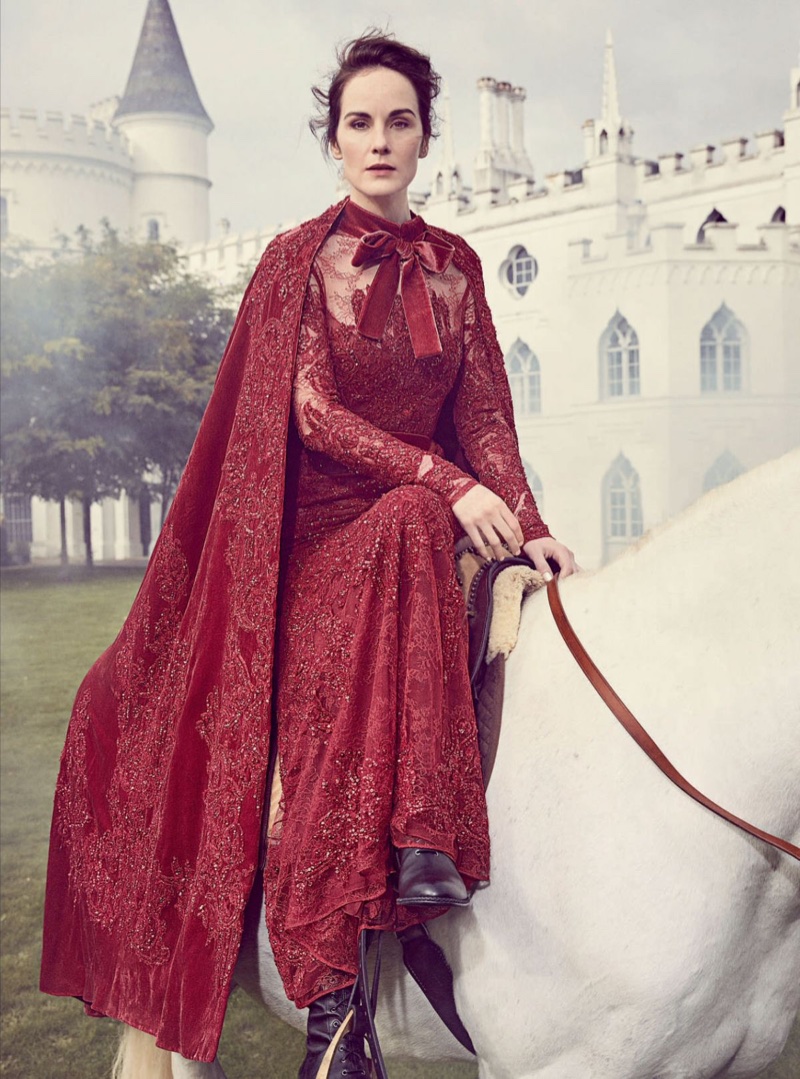 On a horse, Michelle Dockery poses in Elie Saab Haute Couture embroidered dress and cape
comnum(0) tbcount(0) tbcount(112)
Categories:
Other Brands
Fresh face Demy de Vries looks like a painting in the January 2018 issue of Marie Claire France. Lensed by Lea Nielsen, the blonde model poses in baroque inspired fashions. Wearing luxe lace, velvet and silks; Demy poses in decadent styles ranging from gowns to embroidered capes. Stylist Anne-Sophie Thomas selects designs from the likes of Gucci, Alberta Ferretti and Louis Vuitton.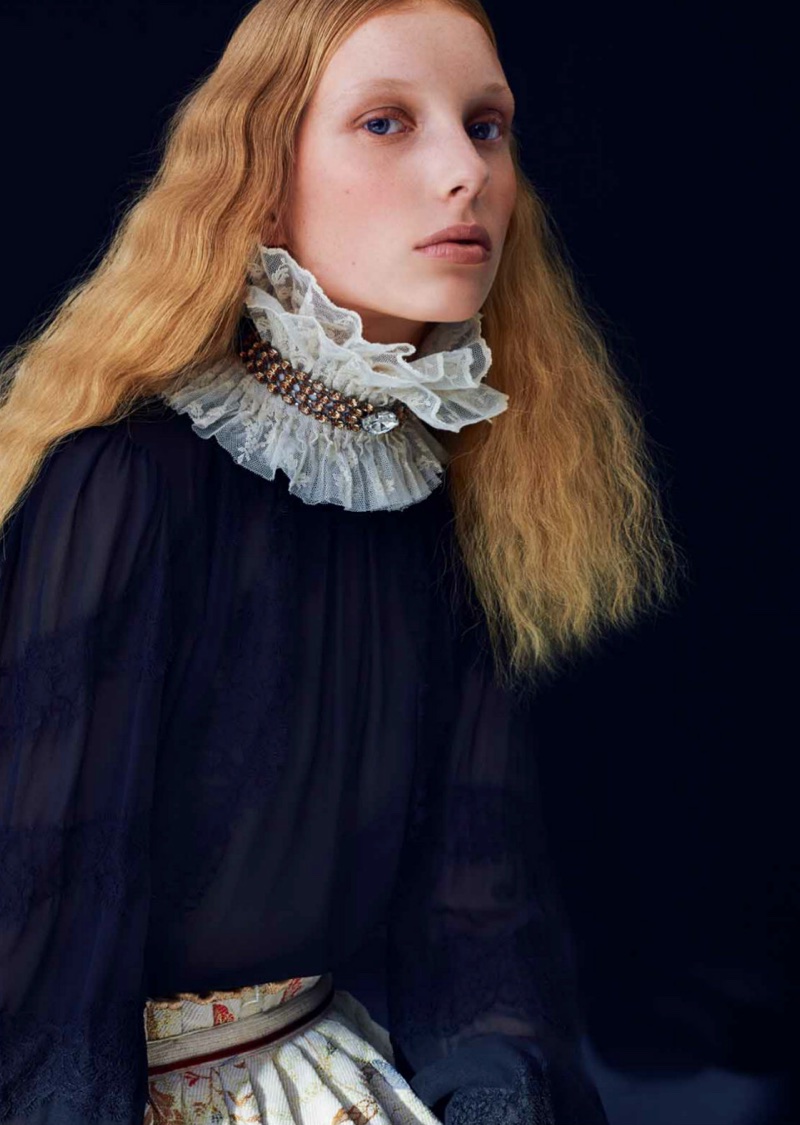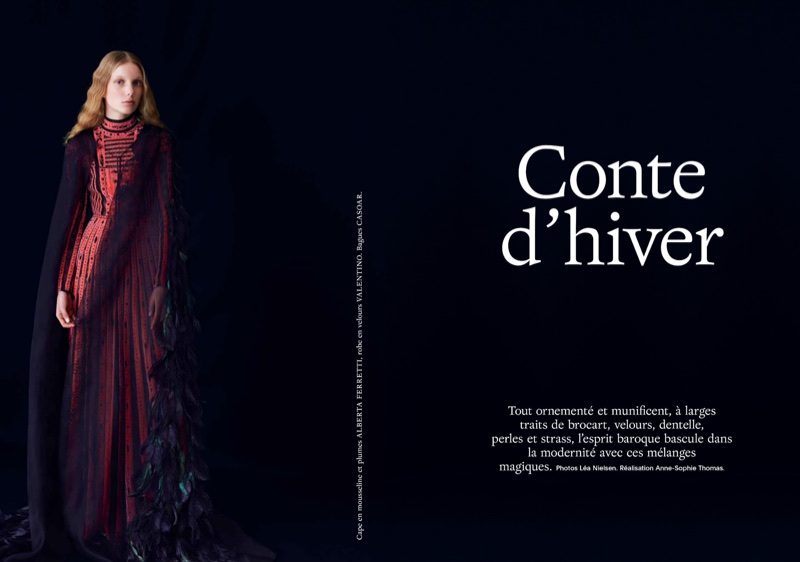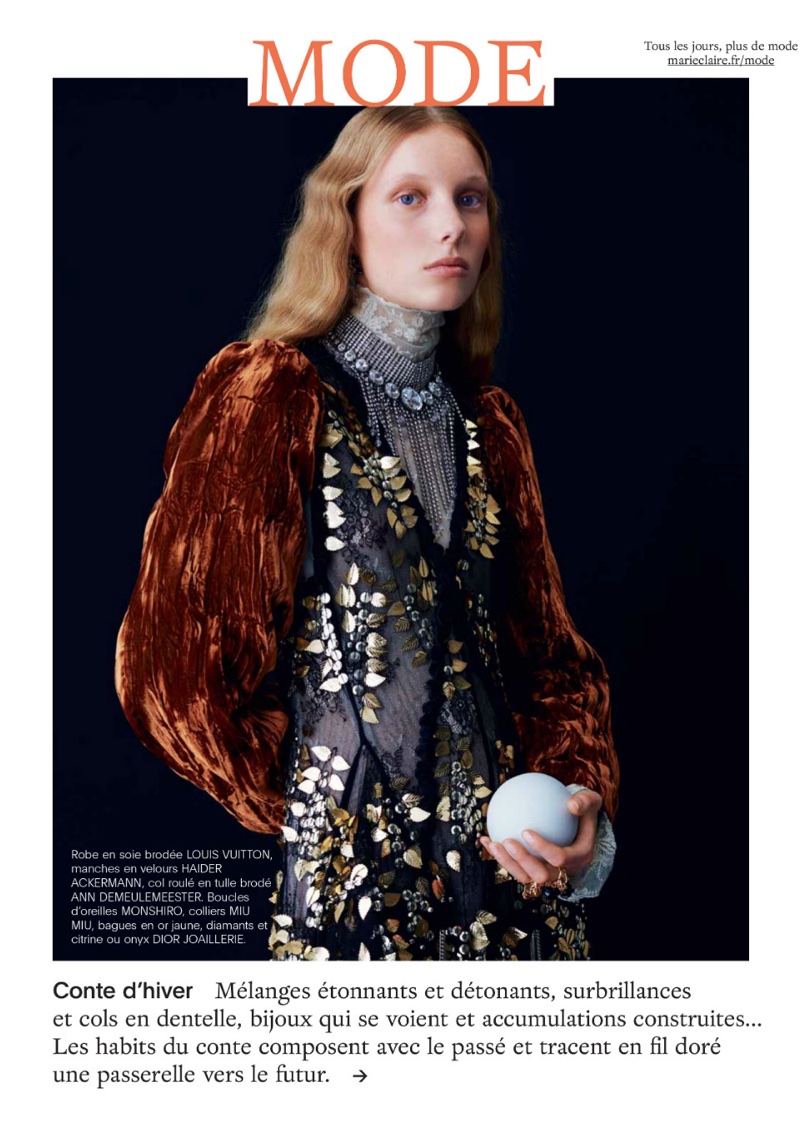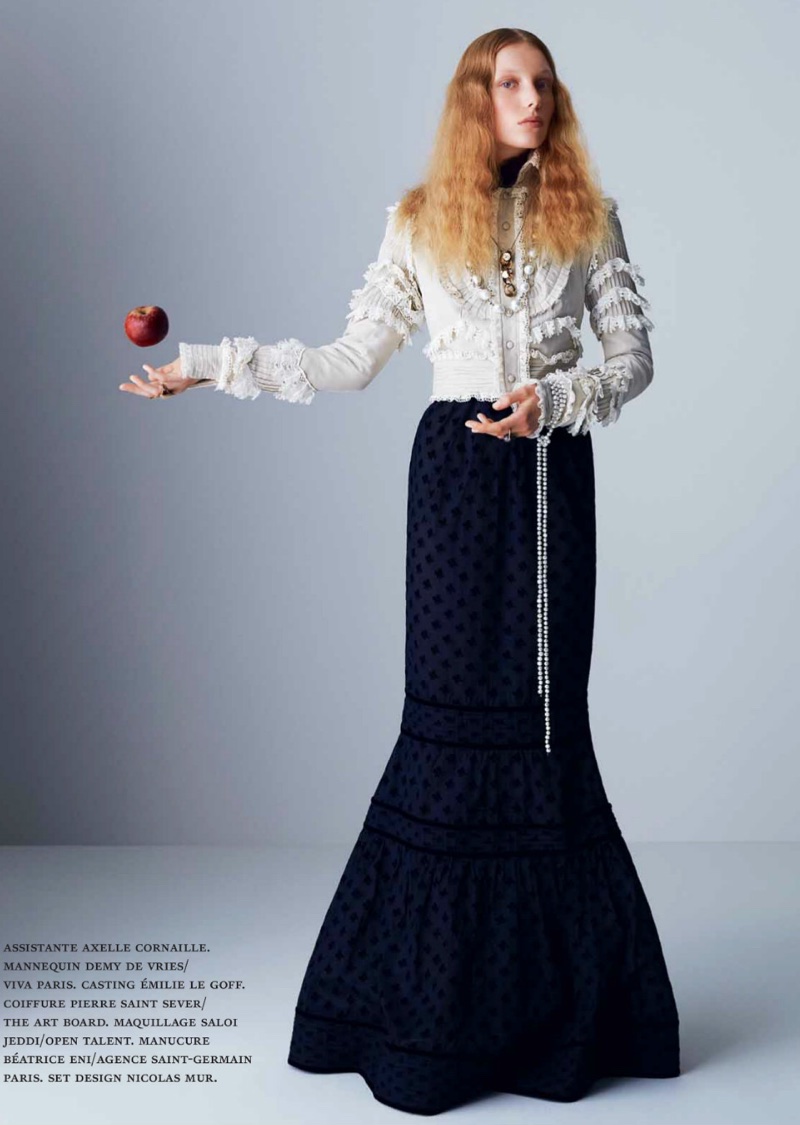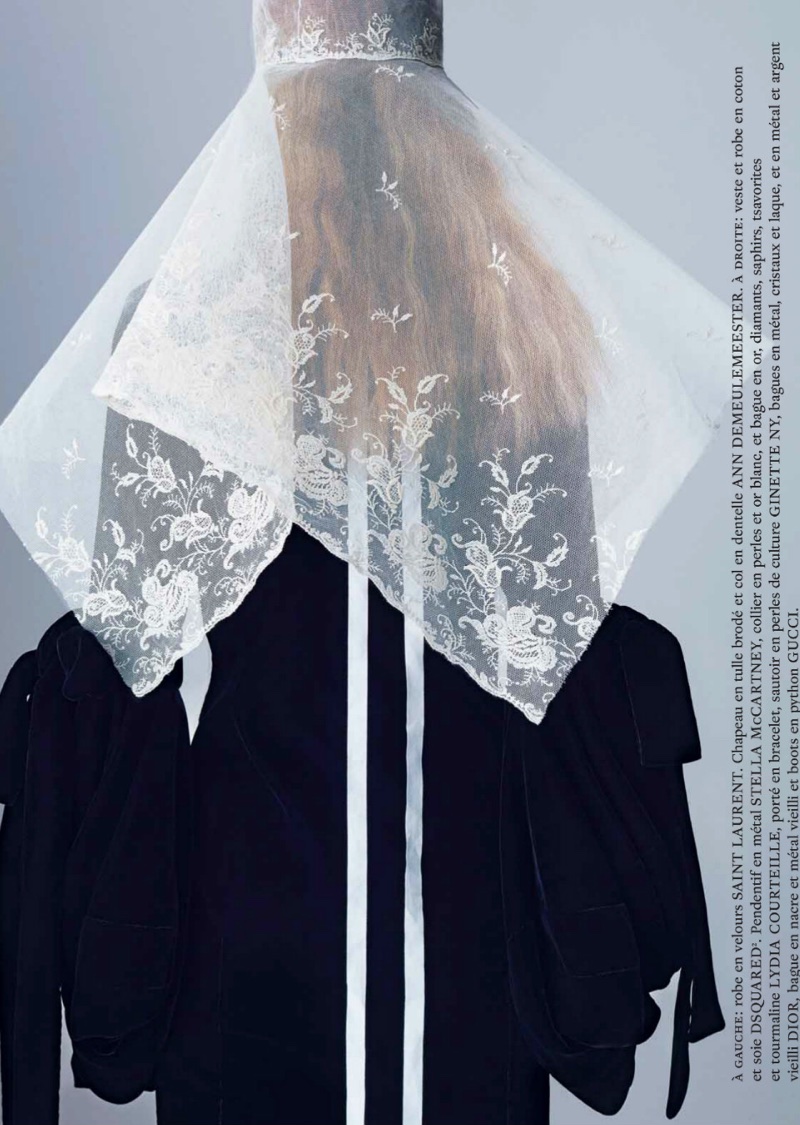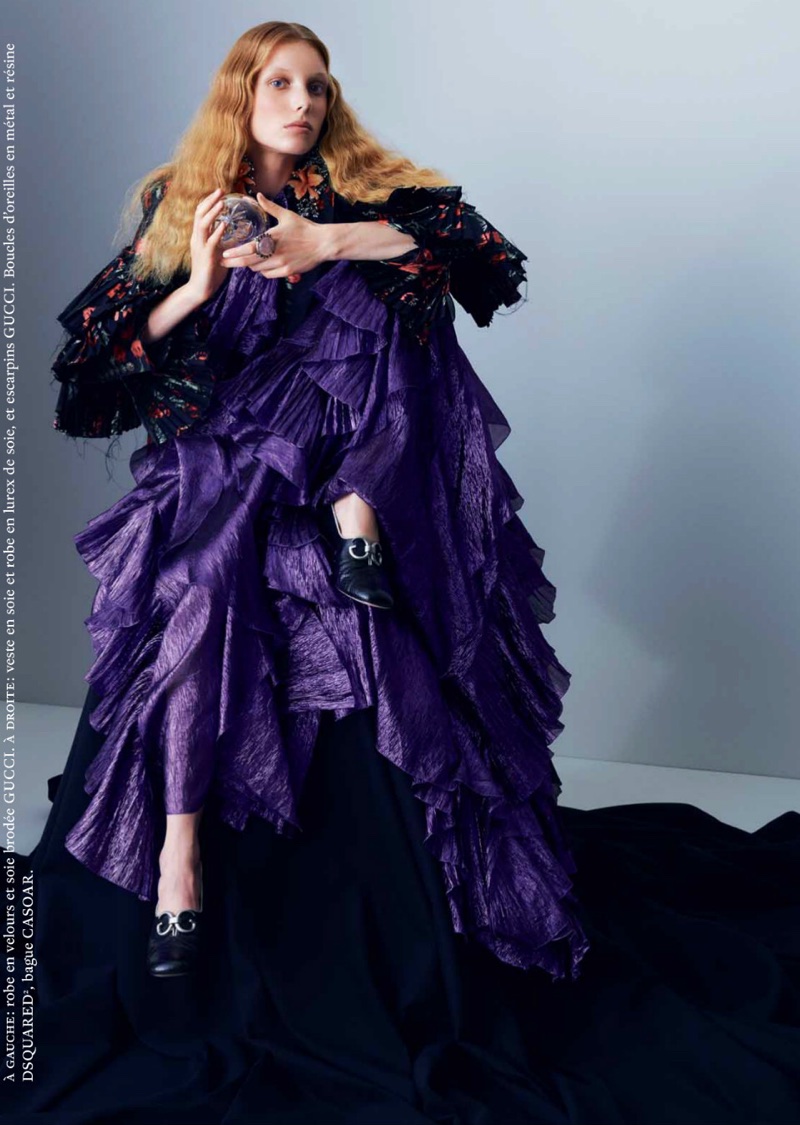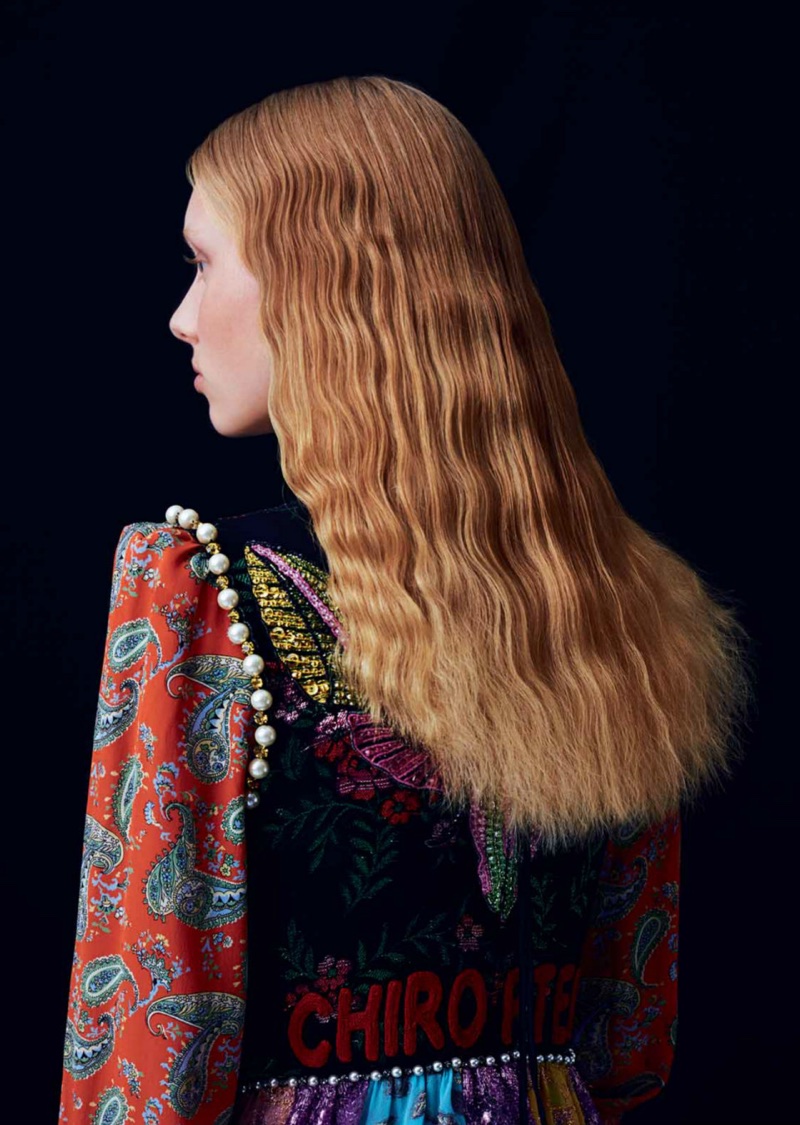 comnum(0) tbcount(0) tbcount(112)
Categories:
Other Brands
The Bolide Bag has joined in the Hermes Permanent Collection since 1923. It's one of the iconic handbags just like the Kelly and Birkin Bag. Emile-Maurice Hermes, the grandson of the founder, designed this handbag exclusively for his wife in 1922. It was the first carryall with zip compartment, which was created to replace the usual metallic clasps. When crafting the Bolide Bag, Emile-Maurice Hermes was inspired by cars. This bag can easily be stored in the trunk of a sport car and thus it was given the name 'sac pour l'auto. Later on the name was changed to Bolide.
For the 21th century and for the sake of fashion forward, Hermes updated the Bolide Bag with this contemporary Bolide 1923 Bag for the Cruise 2018 Collection.
The Design
The Original Hermes Bolide Bag
Hermes changed some part and kept some part of the original Bolide Bag. If you compare the Bolide 1923 with the original version, you will notice that the new version is much more streamlined. The center leather patch has been removed as well as the stitched line that separated the upper and the lower part. The handles look the same, but it's a bit tougher and appears to be larger because the size 30 is bigger. And while the original Bolide has a nice feminine curvy/round shape, the newer version is crafted with a big and round peach-like shape.
Both bags come with a chic luggage tag and bottom studs. And both bags are made with a detachable leather strap for shoulder or cross body carry.
The Hermes Bolide 1923 Bag is definitely crafted to look more futuristic, minimalistic but also classic. All the sophisticated lines or unnecessary designs have been removed. Also, this bag is made to maximize the storage because the size is made more round and bigger.
More over, this handbag is crafted from Taurillon Novillo, but there might be more leather options.
The Interior
The interior of the Bolide 1923 bag hasn't changed much. Of course the inside is bigger, because the bag is also made bigger. When you open the bag, you will find the main compartment, which is quite large. There is also a patch pocket inside. And because this bag is secured with a zipper, no one can enter the bag without your notice when carrying.
The Prices And Sizes
The Hermes Bolide 1923 Bag in size 30 is measured 11.9' x 9.1' x 5.1' (L x H x D) inches and priced at $8050 USD, €5500 euro, £5040 GBP via Hermes boutiques.
More Images And Colors
comnum(0) tbcount(0) tbcount(96)
Categories:
Other Brands
Codie Young embraces the boldest hue–red–for the December 2017 issue of Vogue Taiwan. Photographed by Dennis Leupold, the Australian beauty poses in ultra-sleek styles for the fashion editorial. Stylist Melina Chen dresses Codie in bold looks including sequin dresses, luxe knits and embellished tops. The blonde stands out in designs from the likes of Balenciaga, Dior and Altuzarra.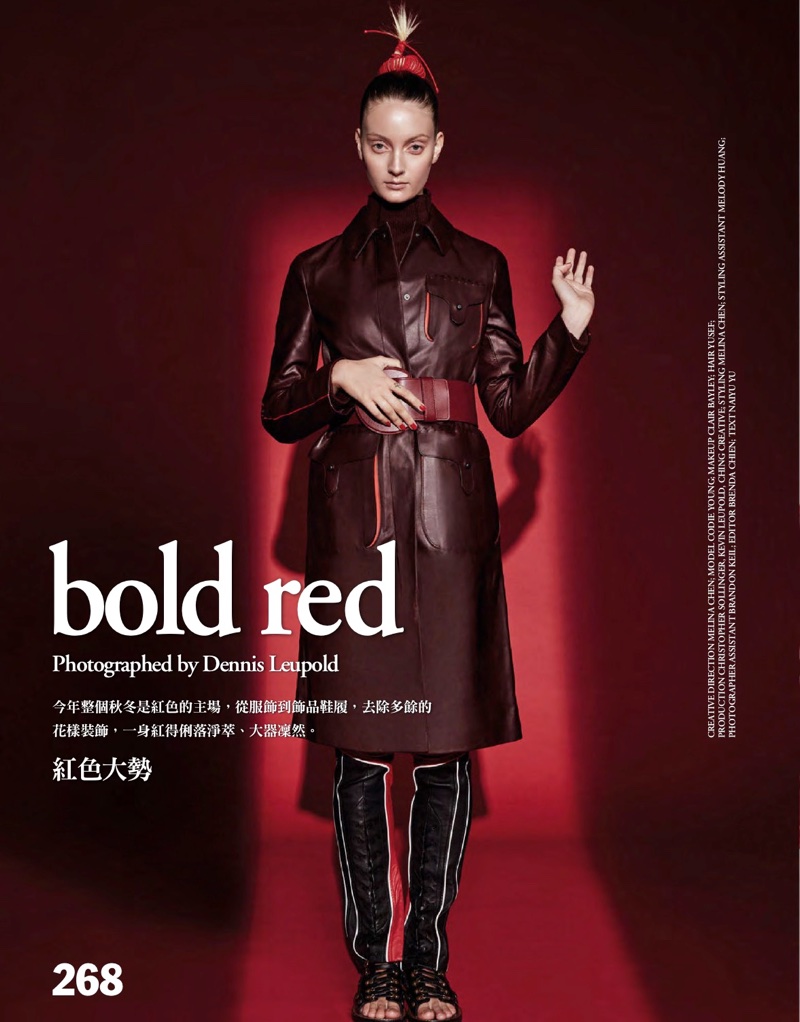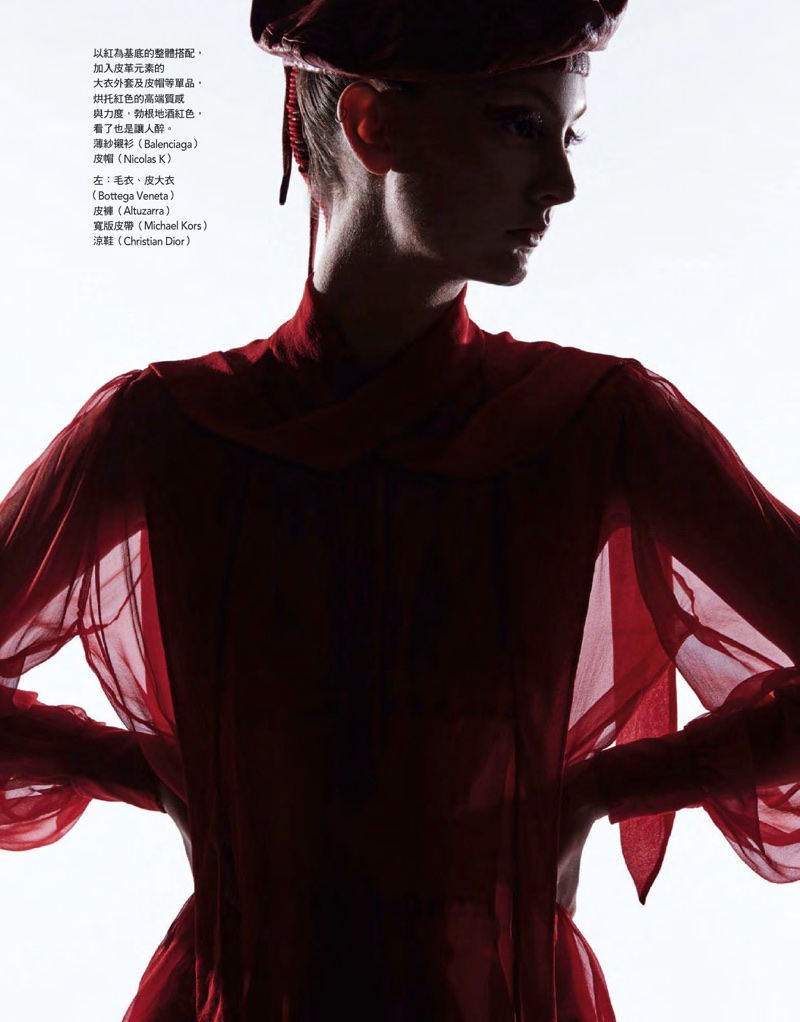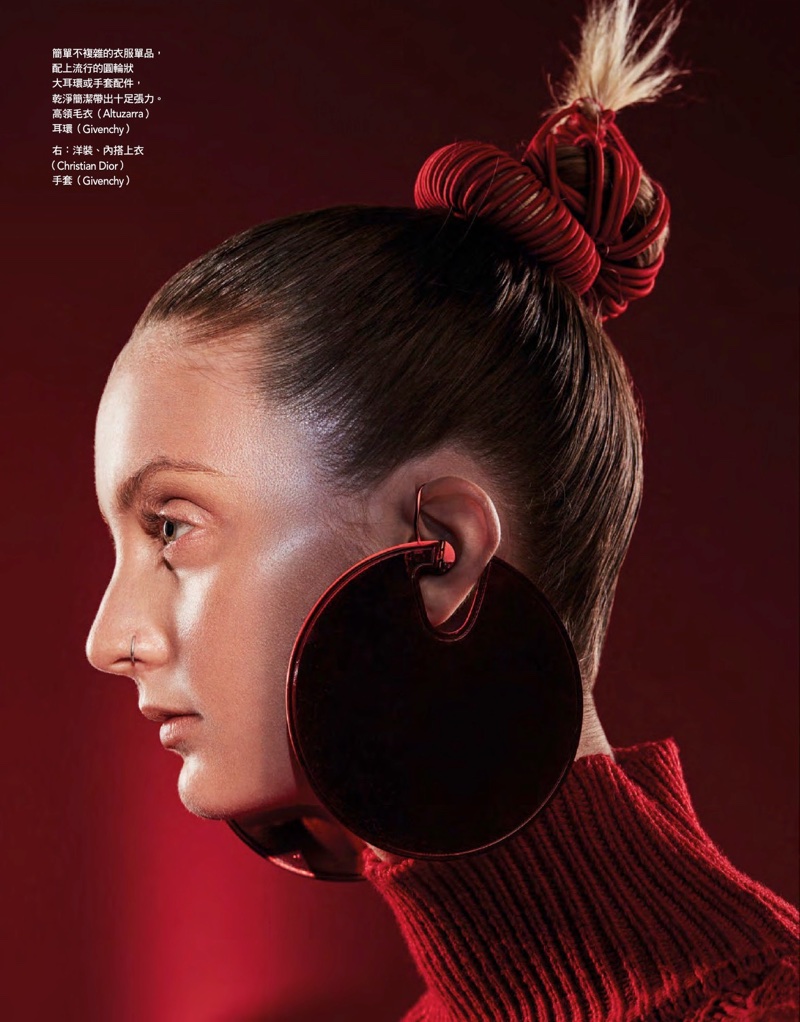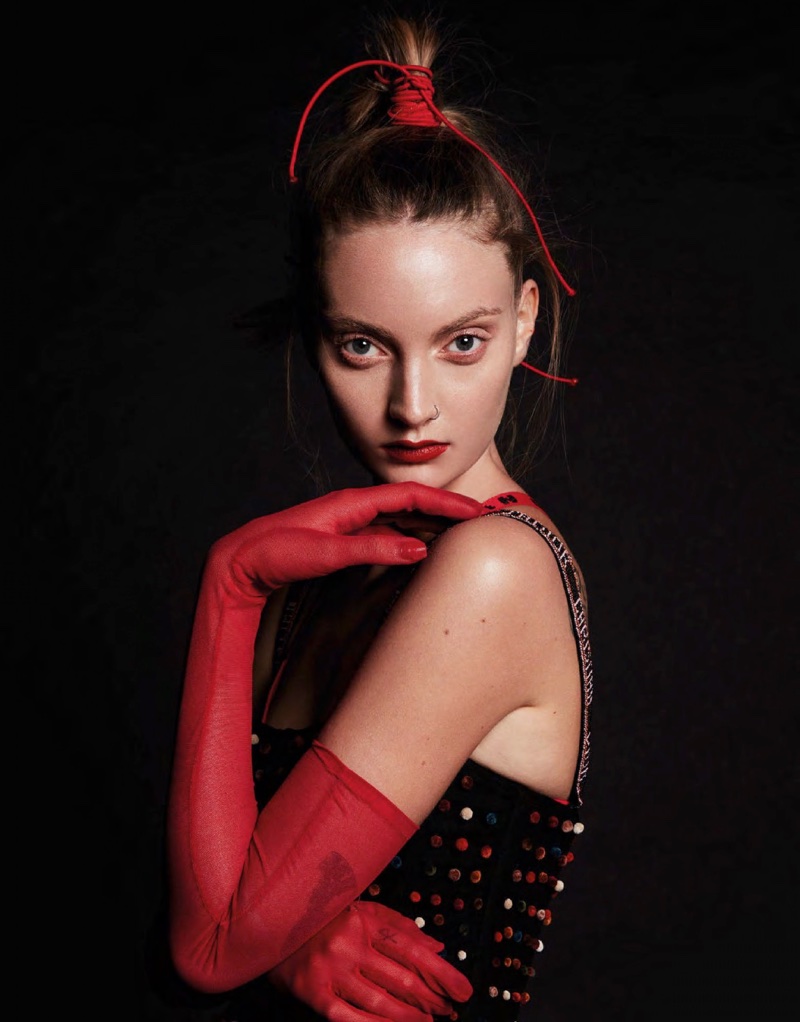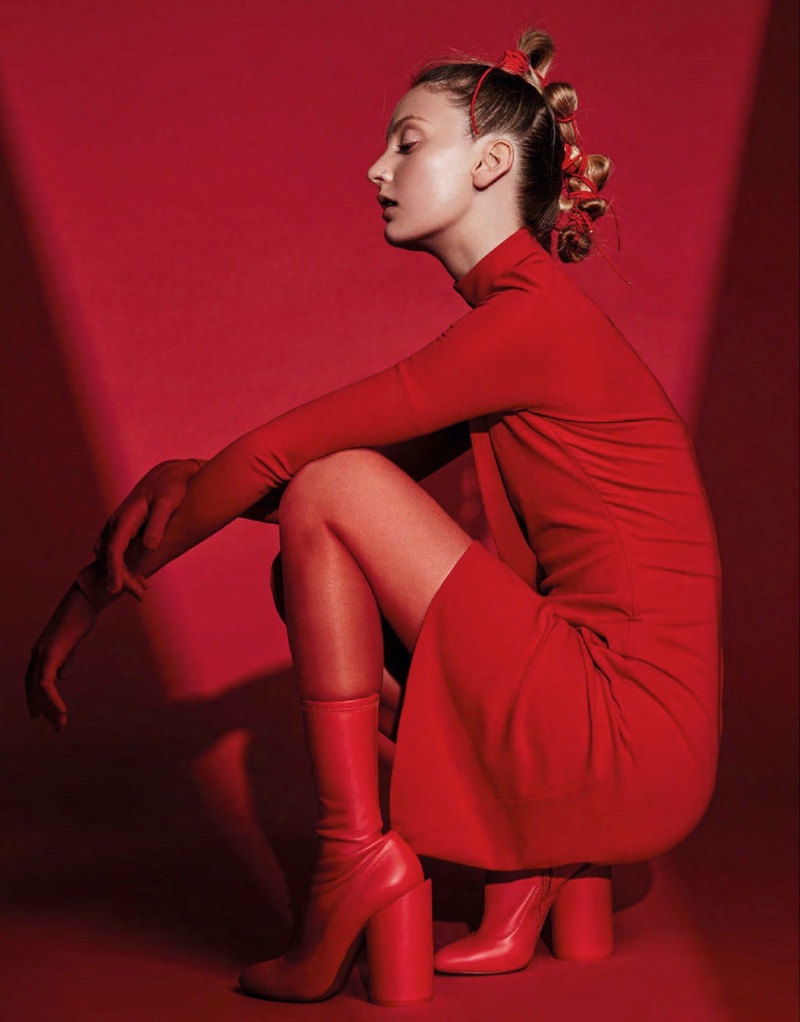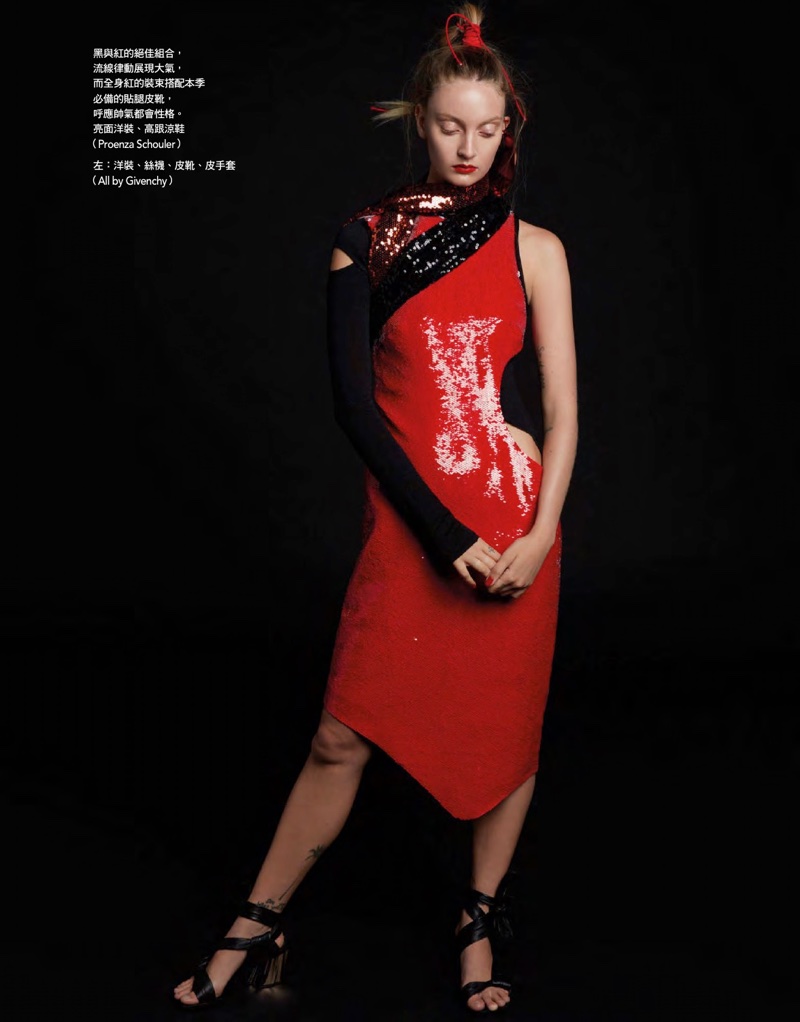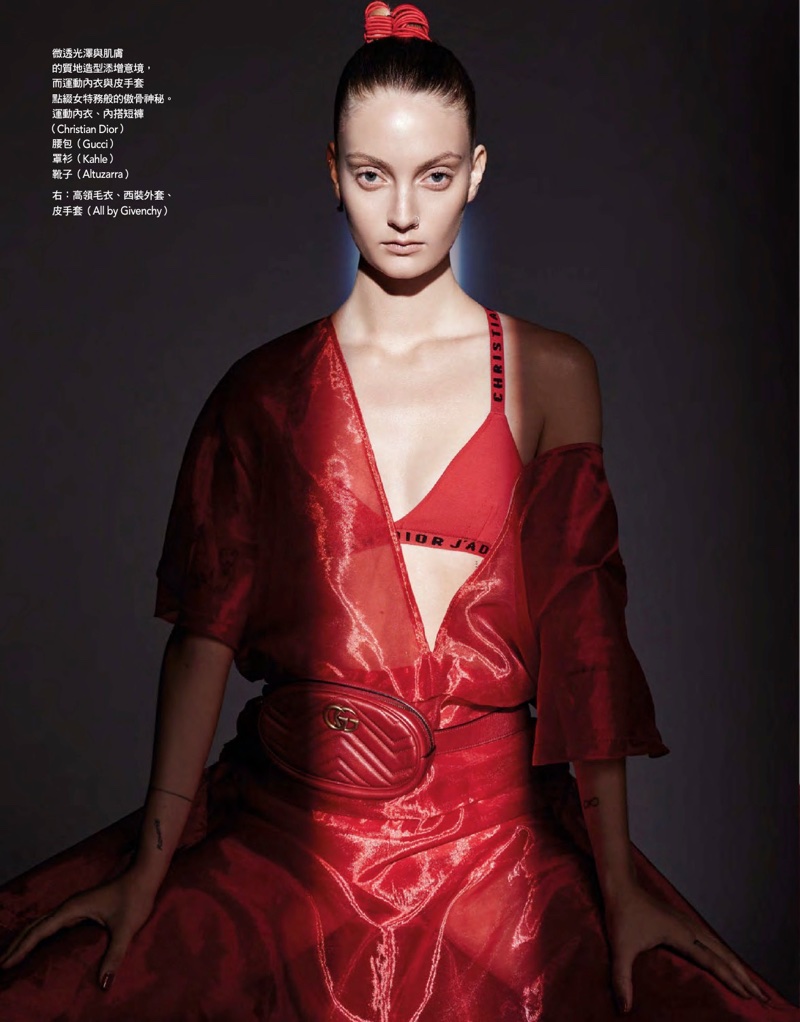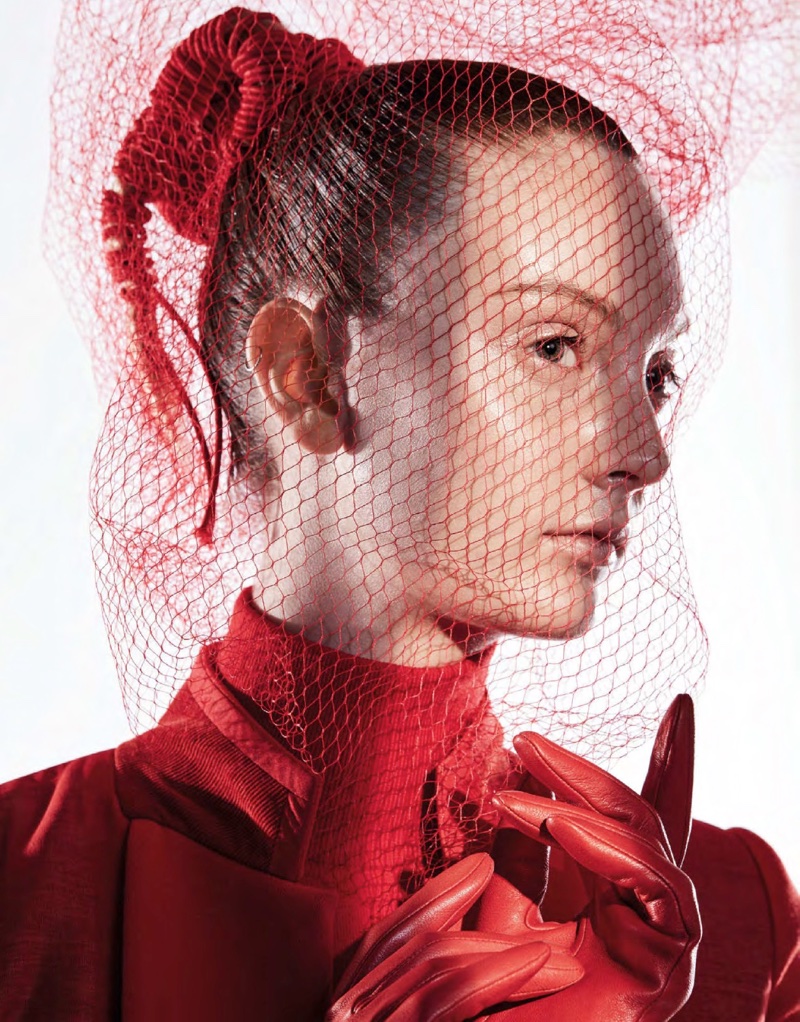 comnum(0) tbcount(0) tbcount(108)
Categories:
Other Brands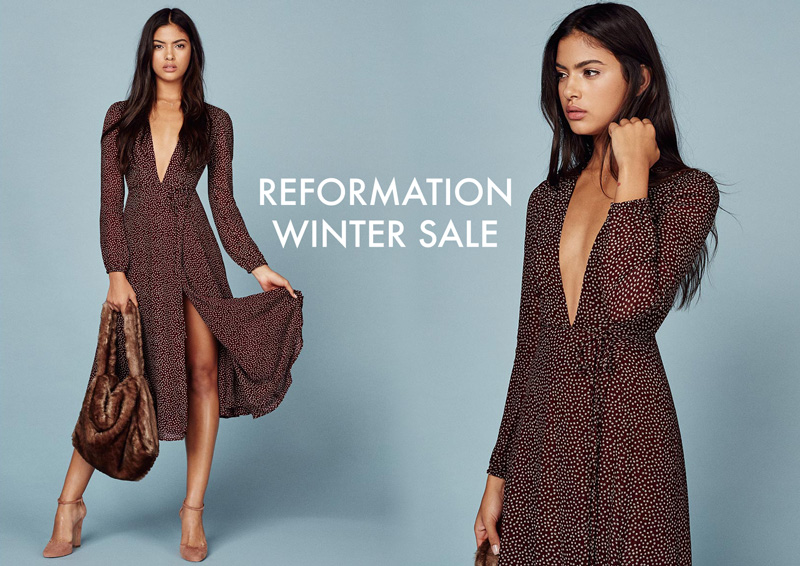 Reformation launches winter sale
Reformation's winter sale is seriously heating up. Now you can expect up to 50% off on select styles. The Los Angeles-based brand offers dresses, jumpsuits, tops, skirts and pants at major discounts. Choose from a printed wrap dress like the 'Ashley'or a slinky slip dress such as the 'Chemise'. Discover our picks from the winter sale below, and shop more at TheReformation.com.
Related: Don't Call Me Cute | 8 Petite Styles from Reformation
REFORMATION WINTER 2017 SALE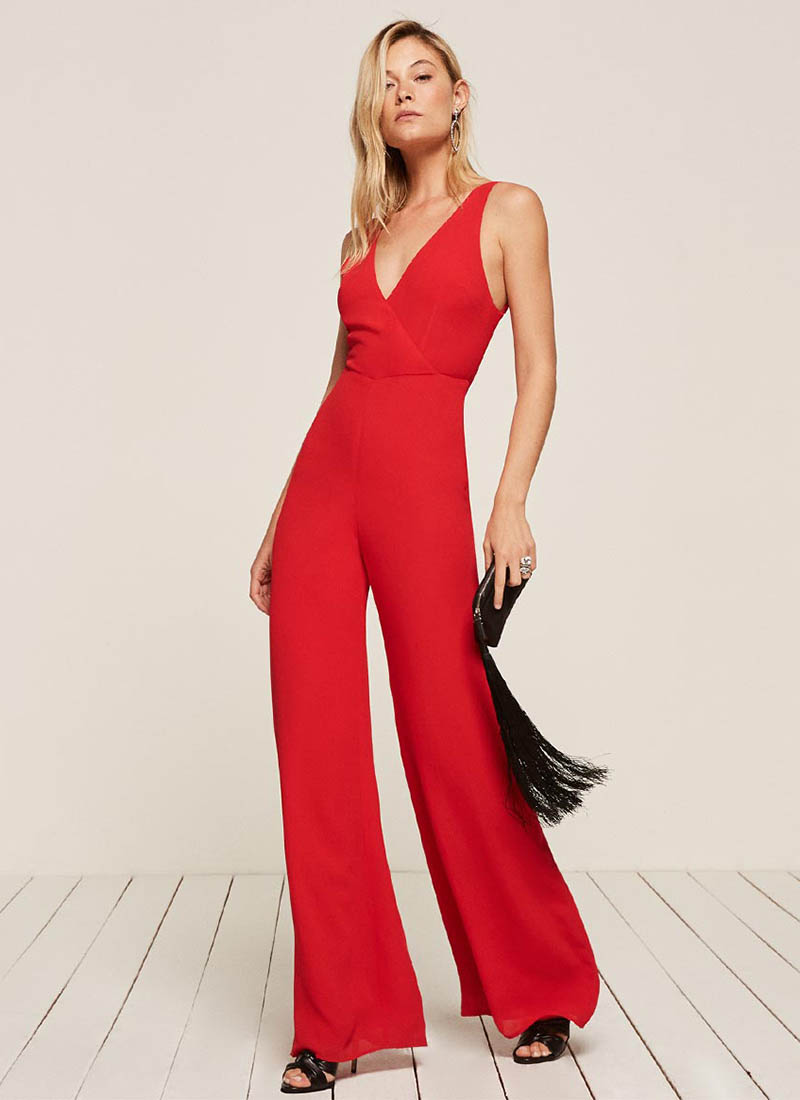 Reformation 'Darcy' Jumpsuit in Cherry $174 (previously $248)
Look red-hot in an open back jumpsuit featuring an overlapping v-neckline as well as a wide leg.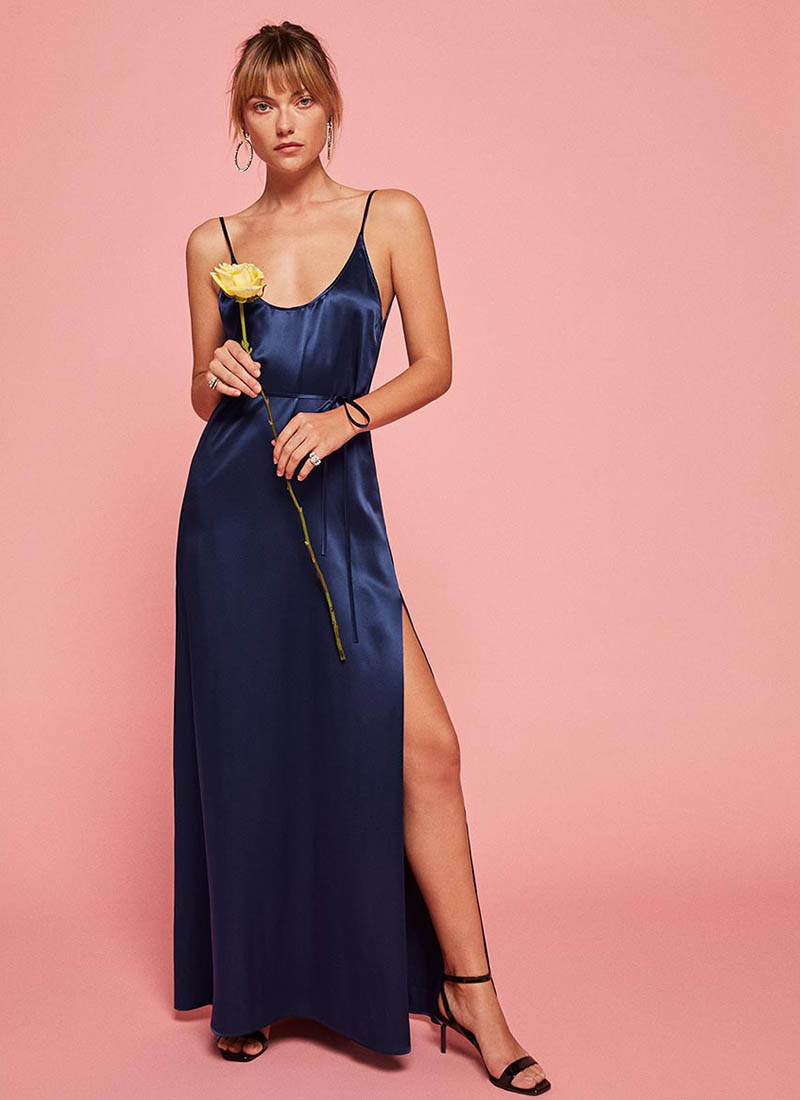 Reformation 'Iris' Dress in Royal $195 (previously $278)
This slinky silk charmeuse dress includes a belted waist with an open back.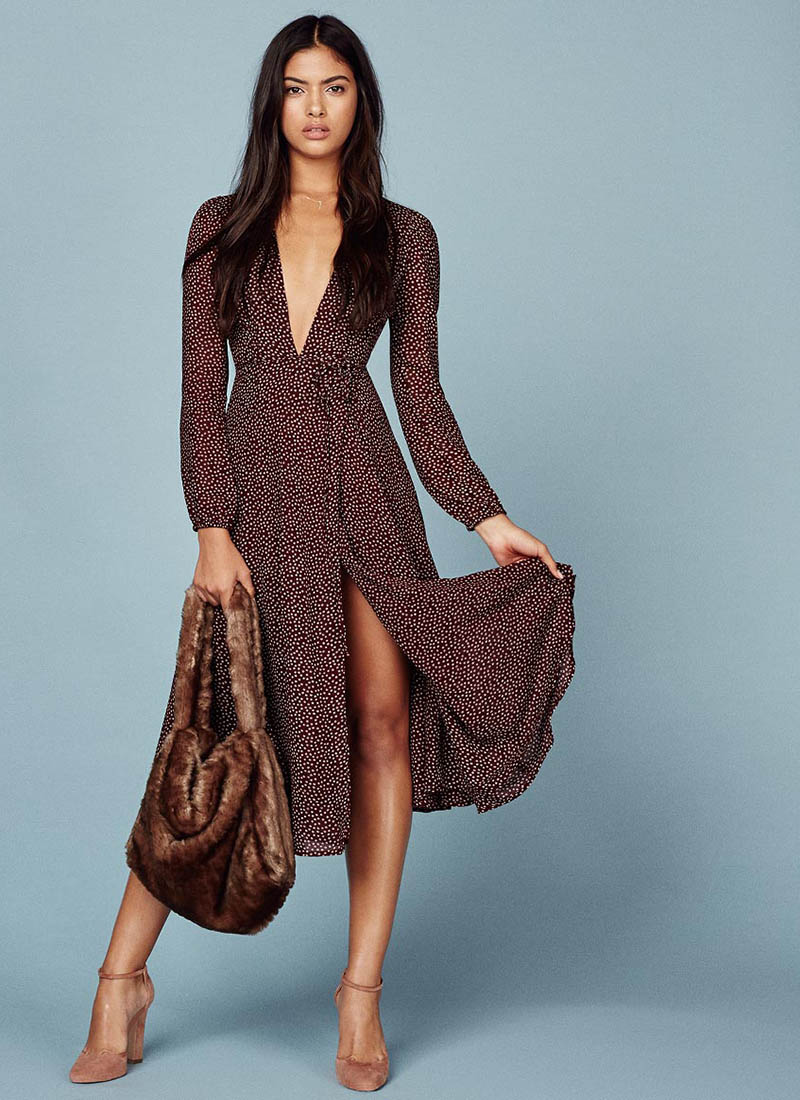 Reformation 'Ashley' Dress in Tulsa $195 (previously $278)
A vintage inspired dress hits at the calf and features a wrap silhouette.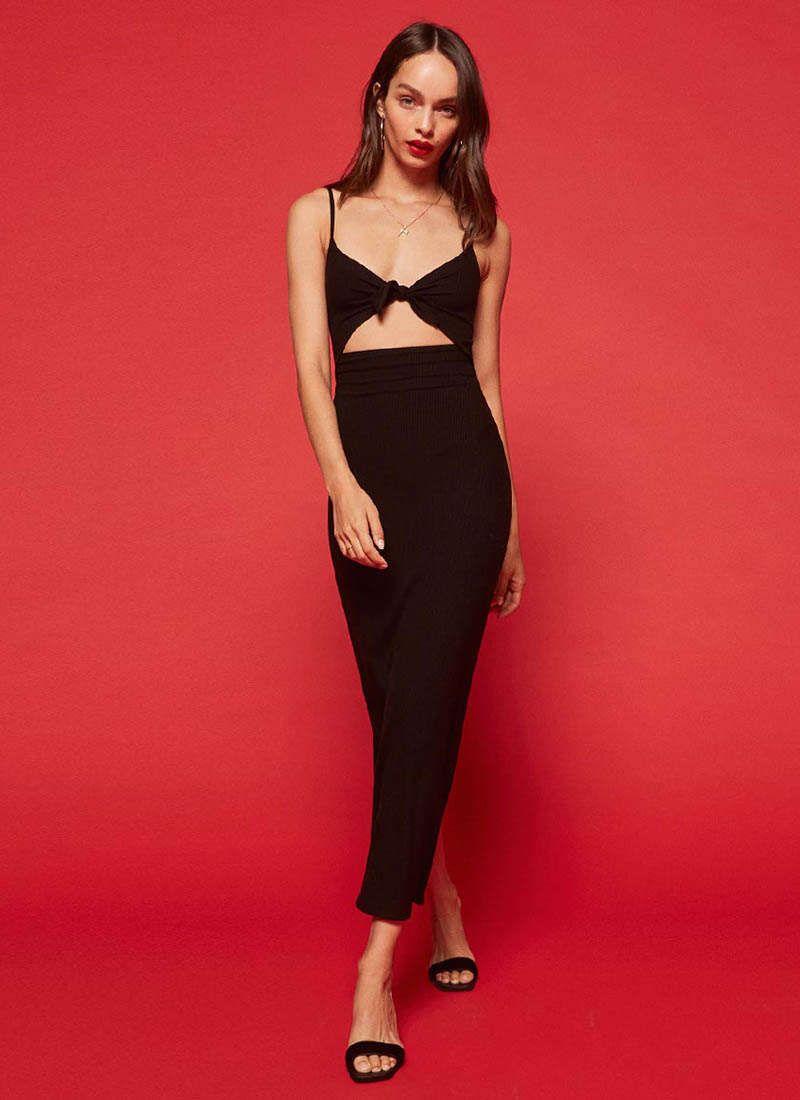 Reformation 'Rosella' Dress in Black $104 (previously $148)
This form-fitting dress includes a center front cut-out with spaghetti straps.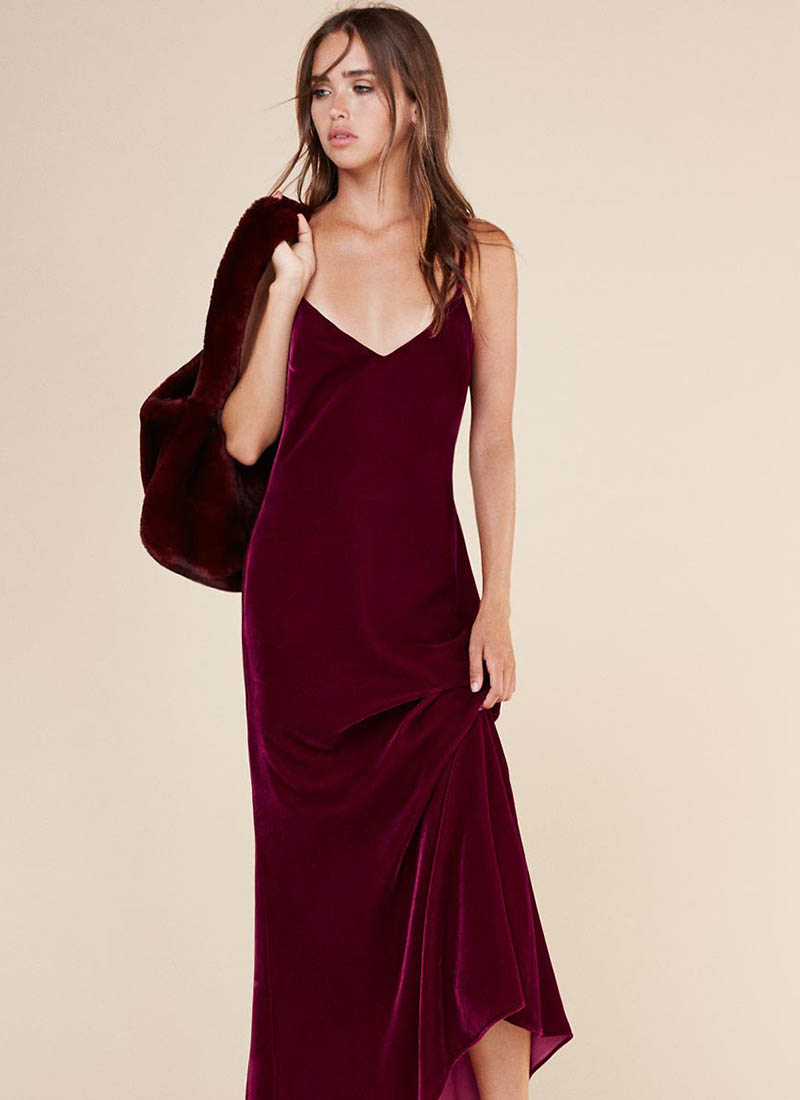 Reformation 'Chemise' Dress in Garnet $124 (previously $248)
Look rich in a velvet ankle length dress with a simple v neck and spaghetti straps.
Categories

New Posts

Hot Posts