Categories:
Other Brands
We've talked a lot about the O Cases lately, but nothing tops the one we're going to review. This Chanel Diamond Chevron O Case from the Cruise 2018 Collection is not only ridiculous gorgeous but its also unique, never-seen-before and limited. When this season is over, you will probably never see this bag again. |
The Design
There is already a diamond-quilted version and there is already a chevron-quilted version of the O Case. But what's more interesting is when we can mix these two components together and create an entire new style..
The lower part is crafted in Chevron Quilting while the top part is made in Diamond Quilting. The Diamond Quilting is purposely designed in smaller pieces to match the overall look. It creates a contemporary feel but you can certainly bet that this handbag will still be trending 10 or 20 years later.
The Interior
The interior is rather simple. Inside you will find one large compartment to store all your basic necessities or evening essentials.
The Prices And Sizes
Chanel Small Diamond Chevron O Case
Size: 7.9' x 10.8' x 0.4' inches
Estimated prices: $1100 USD, $1550 CAD, €1105 euro, £1000 GBP, $1800 SGD, 5560 MYR, $9200 HKD
Chanel Diamond Chevron O Case
Size: 9.4' x 13.8' x 0.6' inches
Estimated Prices: $1300 USD, $1700 CAD, €1210 euro, £1090 GBP, $1970 SGD, 6090 MYR, $10100 HKD
More Images And Colors
comnum(0) tbcount(0) tbcount(74)
Categories:
Other Brands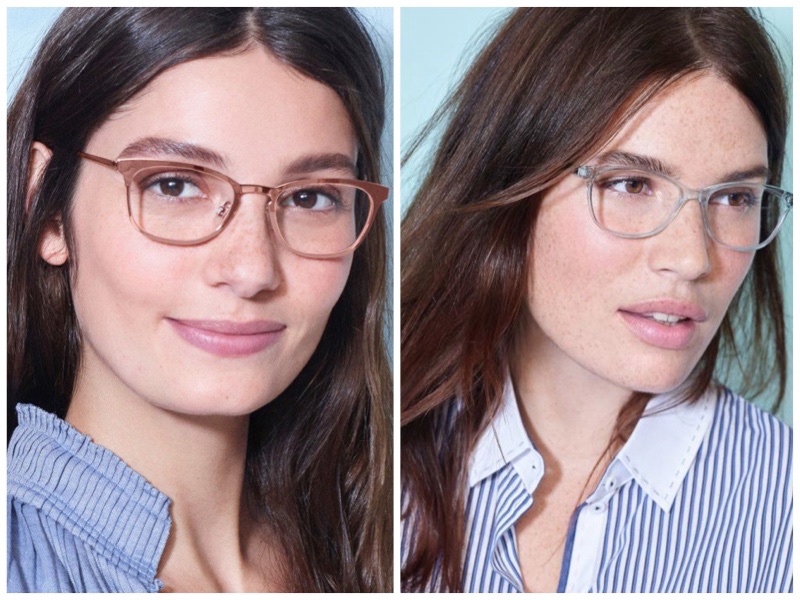 Warby Parker launches spring 2018 glasses collection
It's a New Year, and that means that it's time to update your eyewear. Warby Parker offers plenty of inspiration with the launch of its spring 2018 collection. The glasses company unveils 19 new silhouettes so there's plenty of options. From retro-inspired cat eye frames to bookish rectangular styles and round shapes, switch up your look. Whether you want to look pretty in pastels or chic in classic black, these glasses are functional yet stylish. See some of our favorites from the spring line below, and shop more at WarbyParker.com.
Related: Sharp Frames | Warby Parker Launches Resort 2018 Eyewear
WARBY PARKER SPRING 2018 GLASSES COLLECTION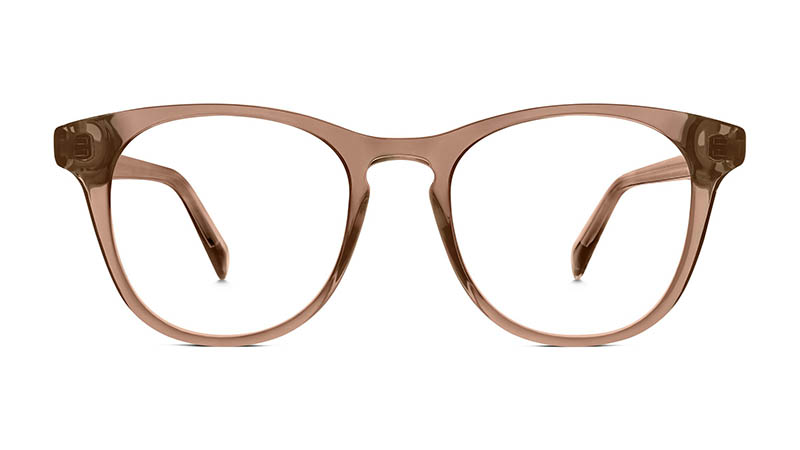 Warby Parker 'Bell' Glasses in Hazelnut Crystal $95
This simple frame comes in a medium-fit with a versatile round shape.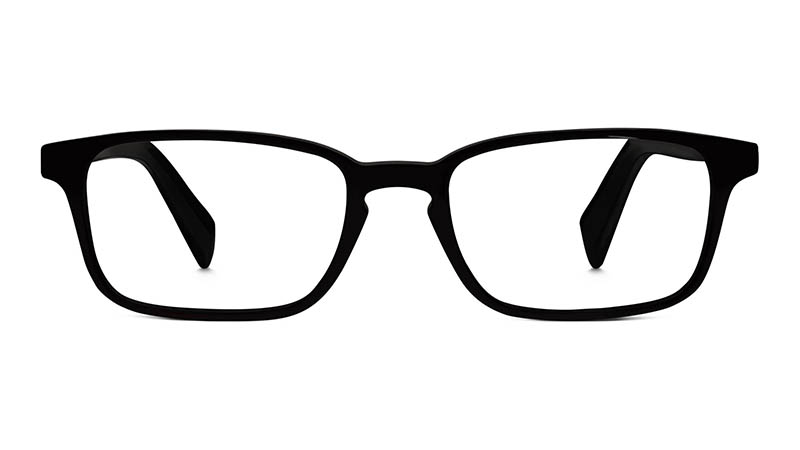 Warby Parker 'Hardy' Glasses in Jet Black $95
A rectangular pair of glasses features a keyhole bridge for a smart look.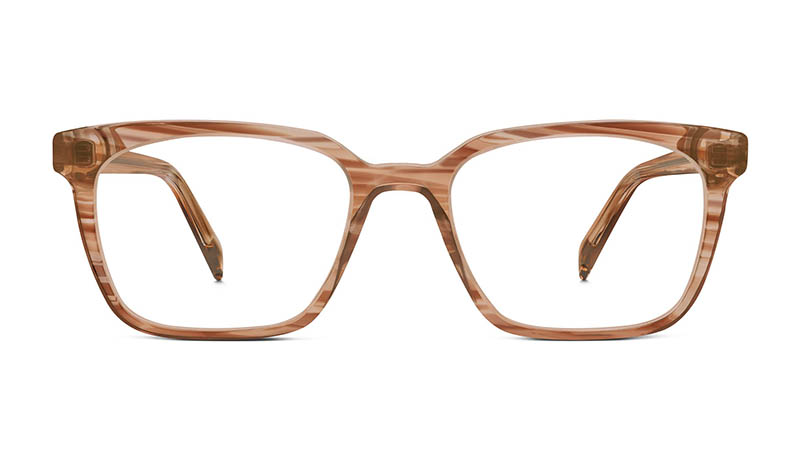 Warby Parker 'Hughes Small' Glasses in Chestnut Crystal $95
For those with narrow faces, these frames will fit perfectly.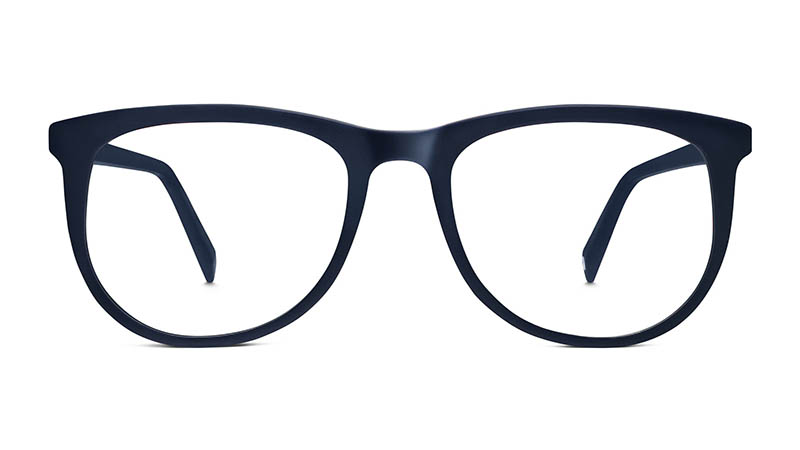 Warby Parker 'Hyde' Glasses in Matte Navy $95
A round frame comes in an oversized fit with a flat brow line.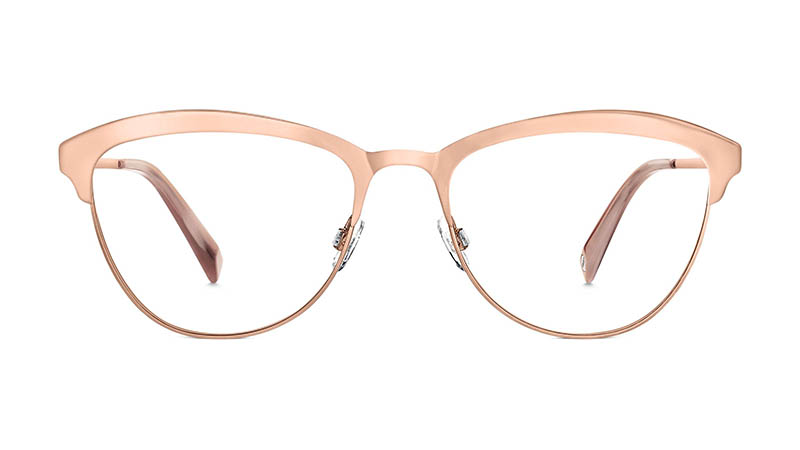 Warby Parker 'Louise' Metal Glasses in Rose Gold $145
This cat-eye shape channels retro vibes with an elegant spin.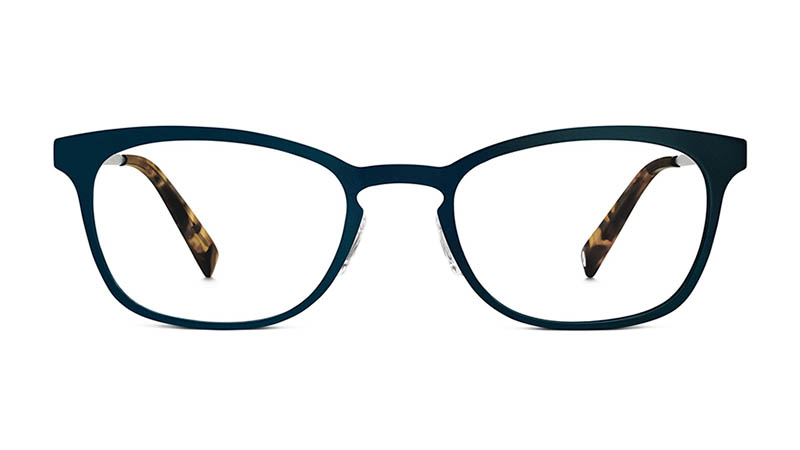 Warby Parker 'Nora' Glasses in Brushed Navy $145
A frame that balances a square and round shape, stainless steel brings a sleek edge to this silhouette.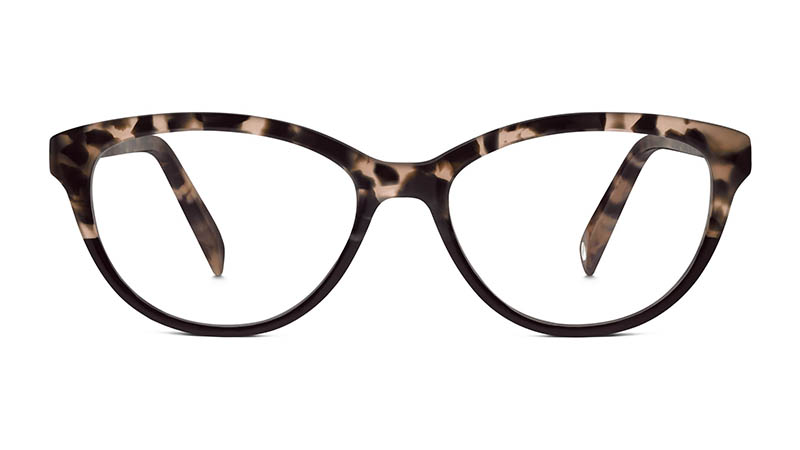 Warby Parker 'Millie' Glasses in Birch Tortoise $95
This cat-eye silhouette features a tortoiseshell motif in a narrow shape.
comnum(0) tbcount(0) tbcount(66)
Categories:
Other Brands
Supermodel Heidi Klum lands the February 2018 cover of Harper's Bazaar Germany. The 'Project Runway' host shows off her natural beauty wearing a no makeup look in front of the lens of Regan Cameron. Heidi poses in an off-the-shoulder white maxi dress from Etro. For the accompanying editorial, the blonde stunner wears bohemianinspired looks styled by Kerstin Schneider. Heidi poses in designs from top brands such as Valentino, The Row and Dries Van Noten.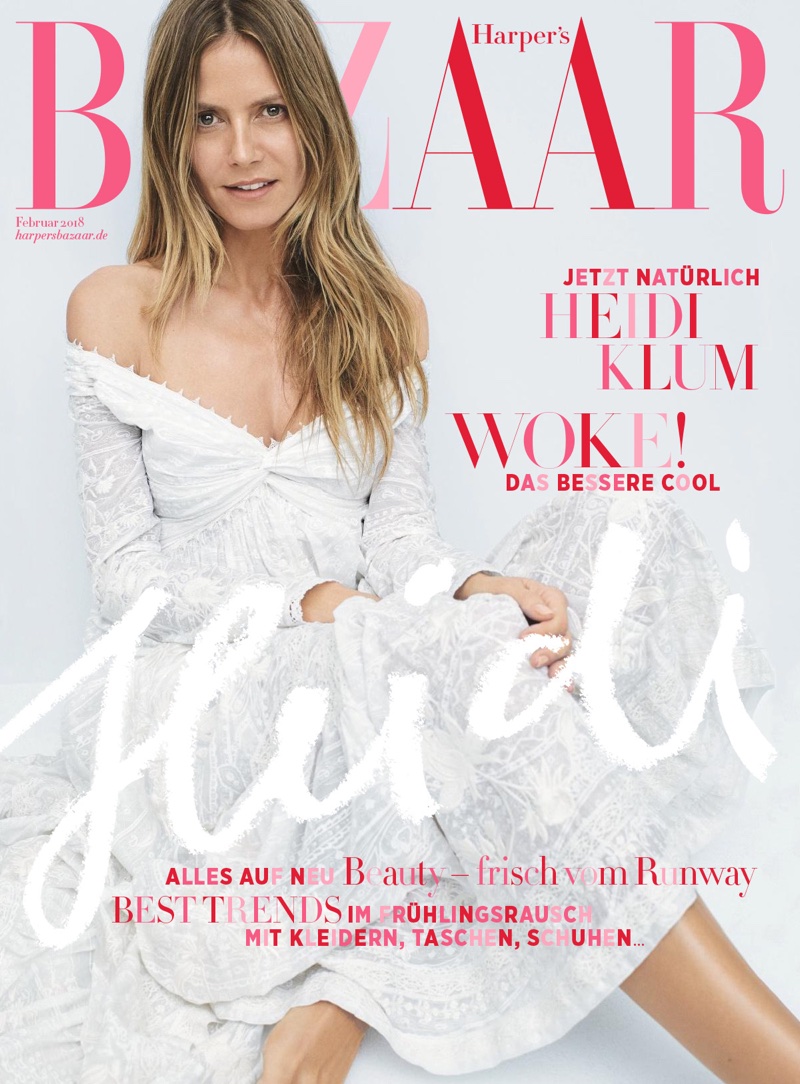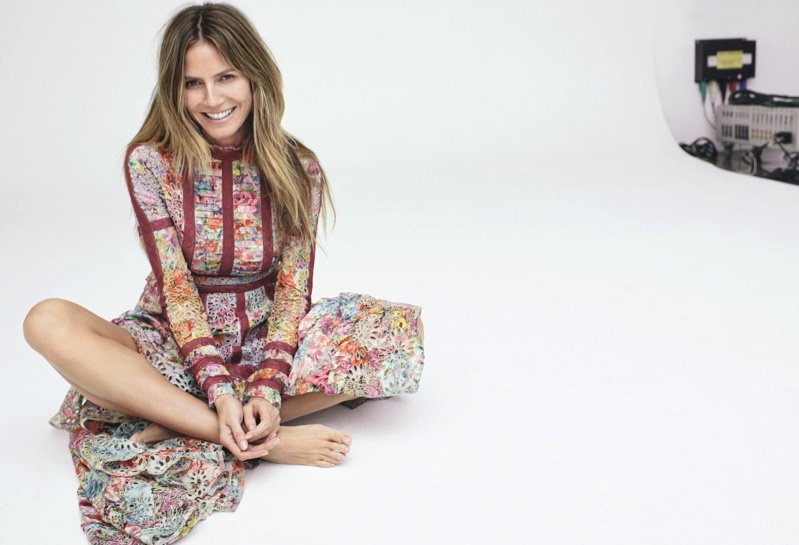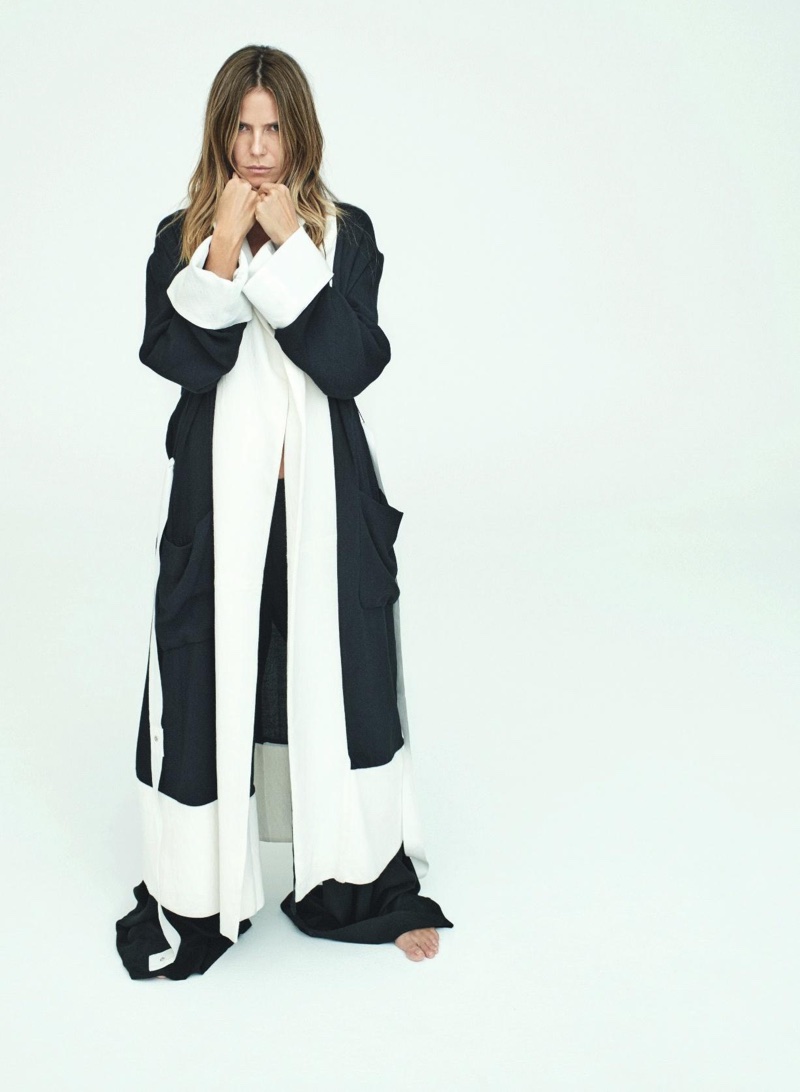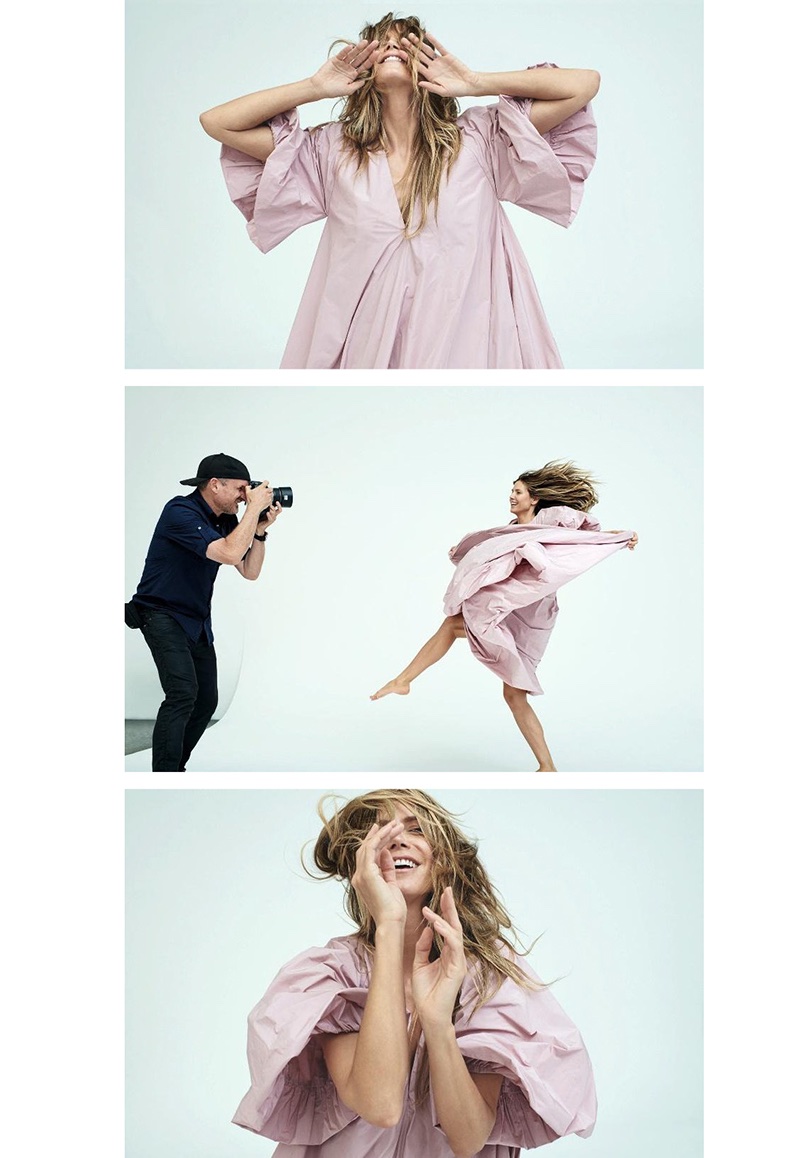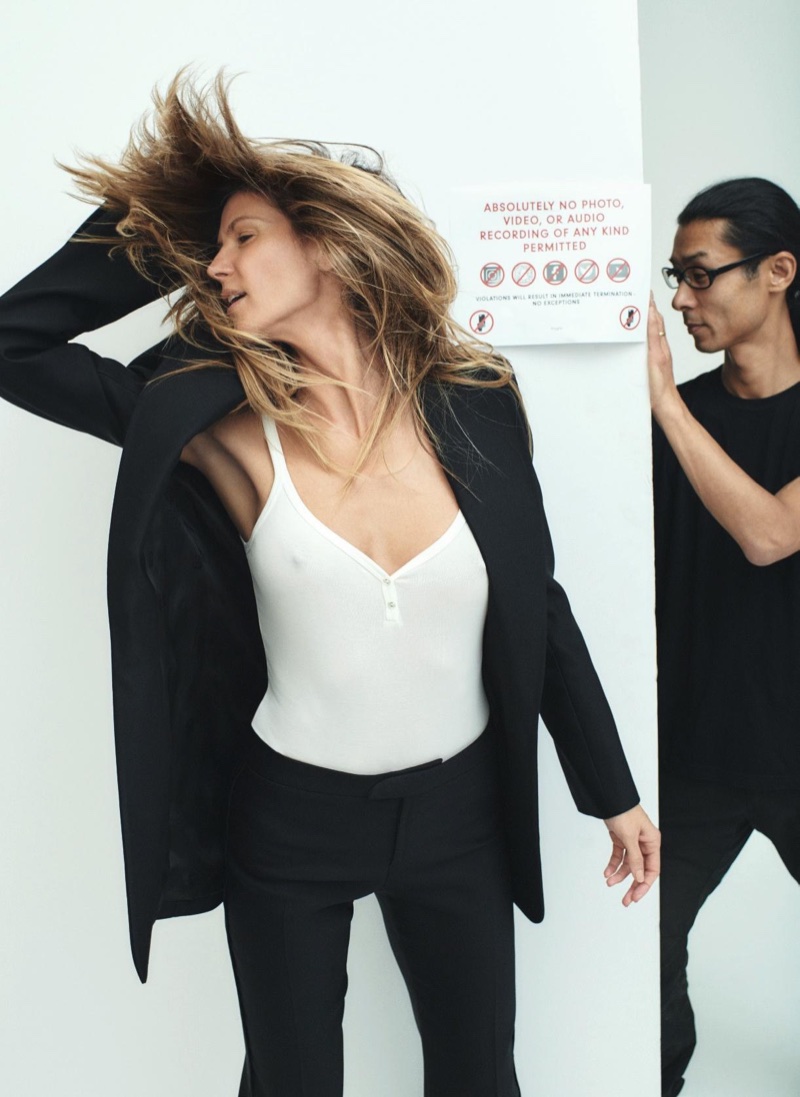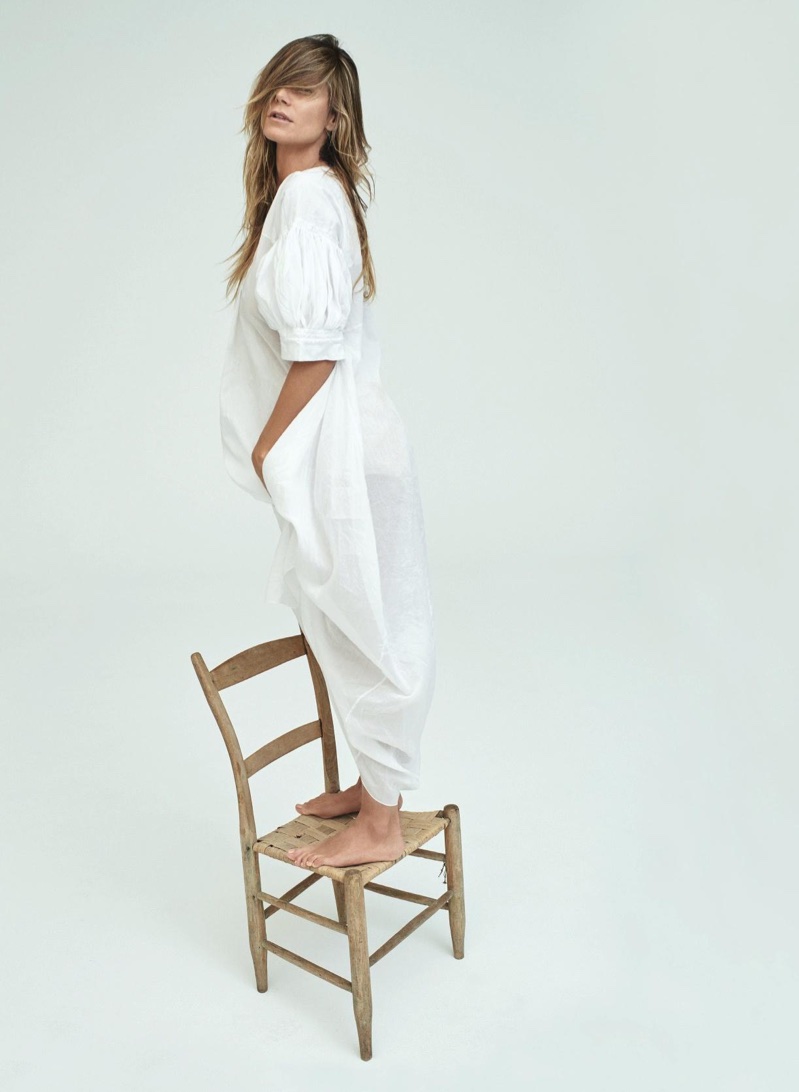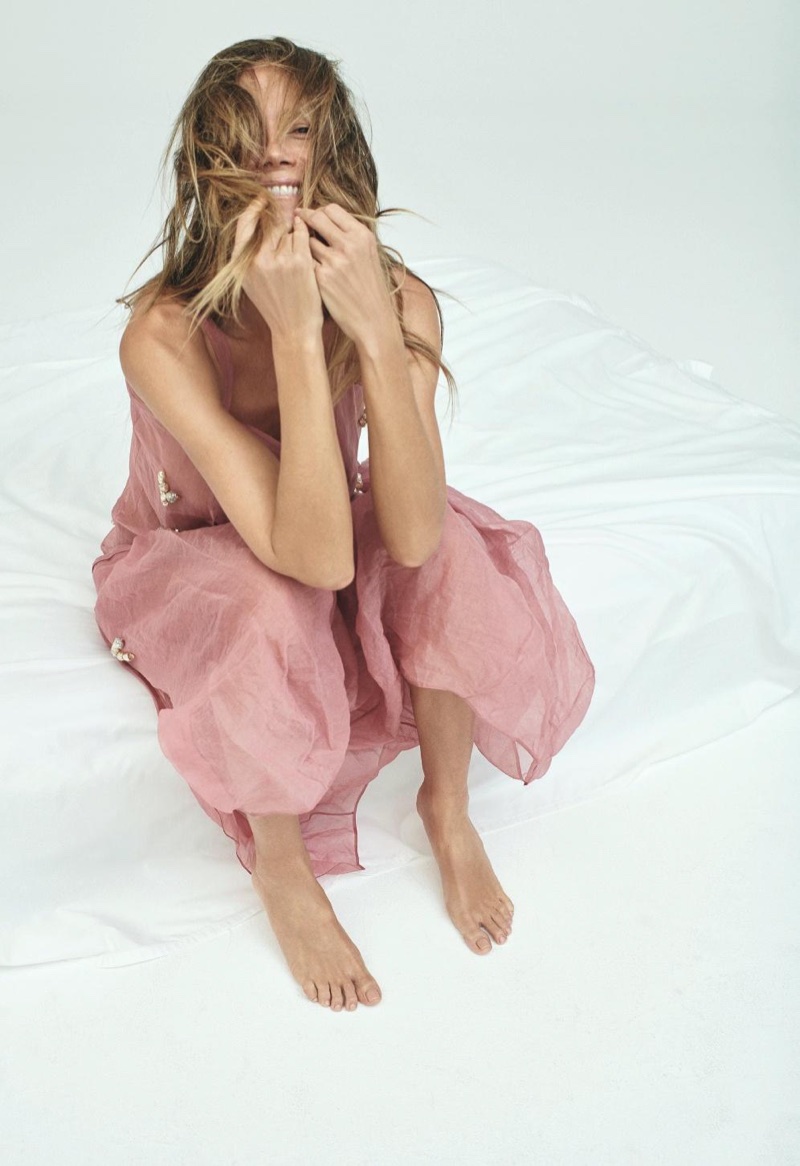 comnum(0) tbcount(0) tbcount(63)
Categories:
Other Brands
In the Cruise 2018 Collection, there is endless of Ancient Greek inspired Wallet On Chain Bags. Take for example the Chevron Classic WOC, Greek Quilted WOC and the Braided WOC with Greek Charm. But your choices don't end here, because there is another new bag (not featured on Chanel website). Meet the Chanel Ancient Greek Chevron WOC.
The Design
This Chanel WOC is a seasonal piece; it's not the Classic Quilted WOC. The design of this WOC is very similar to the Braided WOC. Both has long flap and is beautified with the Ancient Greek Charm.
Even tough it's a limited seasonal item; the overall appearance of this handbag look classic and timeless. The body is made in Chevron Quilting and it features the smooth CC logo in the center. The woven chain leather strap boasts it's feminine style and the Ancient Greek charm makes it one-of-a-kind because it will be discontinued forever after this collection ends.
If you already own a Classic WOC or you want to purchase something different, then this is your opportunity.
The Interior
The interior of this handbag is similar to the Classic WOCs. Inside you will find several compartments including card slots to help you organize your daily essentials. This handbag is small, so the interior only fits your most important necessities.
The Sizes And Prices
Because this is a new bag and not featured on Chanel website, we do not have the style code. However, the size is measured around 4.8' x 7.6' x 1.4' inches and is priced around $2100 USD, €1865 euro, £1730 GBP, $3130 SGD, $16200 HKD, 9850 MYR via Chanel boutiques.
comnum(0) tbcount(0) tbcount(78)
Categories:
Other Brands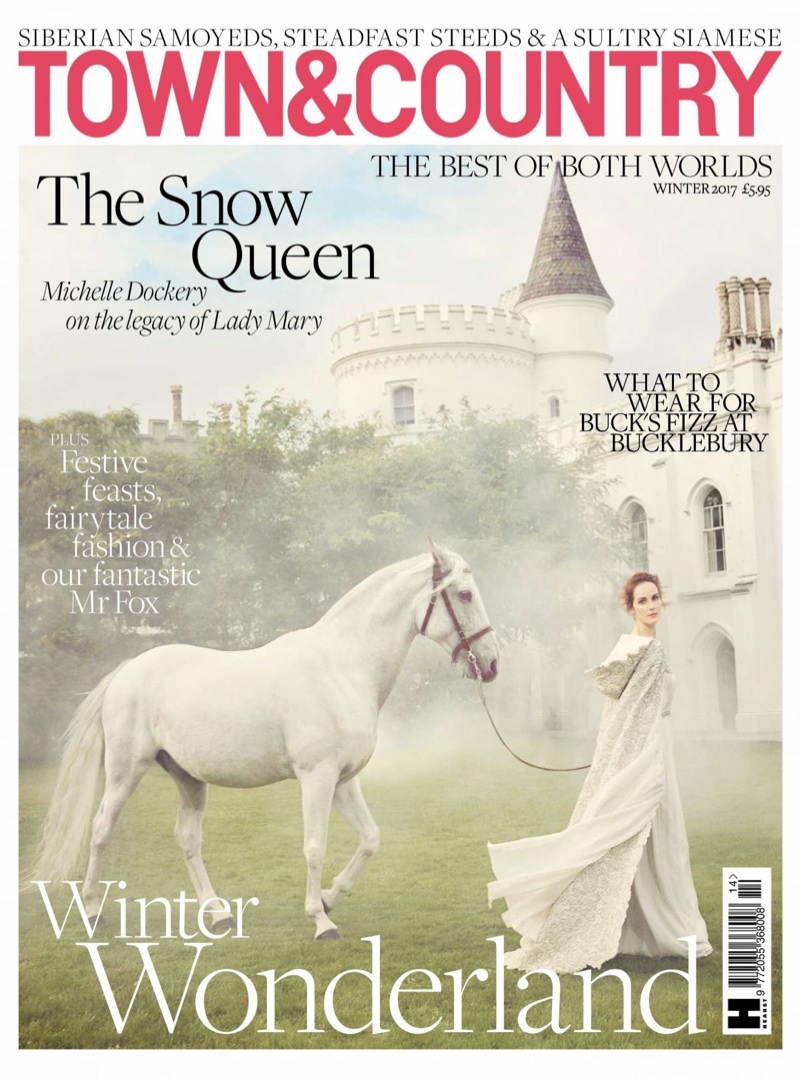 Michelle Dockery on Town & Country UK Winter 2017 Cover
Actress Michelle Dockery graces the Winter 2017 cover of Town & Country UK. Captured by Richard Phibbs, the 'Good Behavior' star poses with a white horse wearing a Zaeem Jamal embellished cape and gown. Inside the magazine, Michelle embraces super luxe styles from ready-to-wear and couture collections. The brunette stuns in the designs of Elie Saab Haute Couture, Emilia Wickstead, Valentino Haute Couture and more styled by Miranda Almond.
Related: Michelle Dockery Lands Harper's Bazaar UK Cover
COVER SHOOT: MICHELLE DOCKERY FOR TOWN & COUNTRY UK WINTER 2017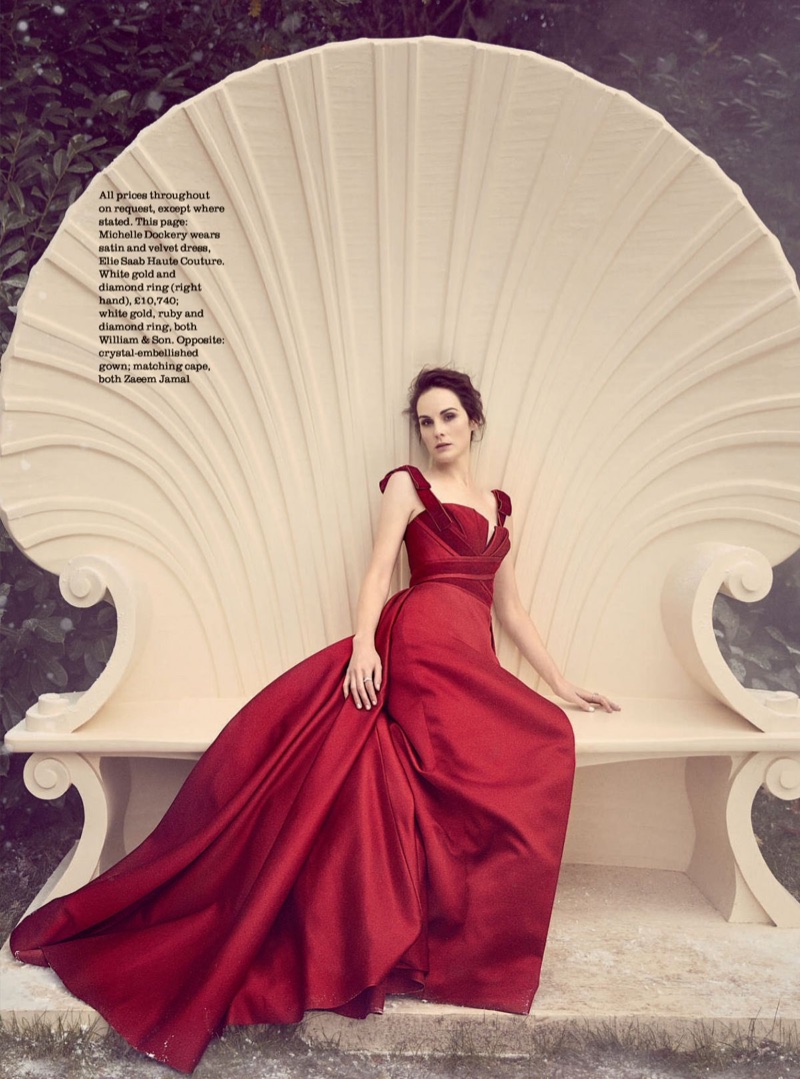 Dressed in red, Michelle Dockery wears Elie Saab Haute Couture satin and velvet dress
MICHELLE DOCKERY ON WORKING ON 'DOWNTON ABBEY'
In her interview, Michelle talks about her experience playing Lady Mary on 'Downton Abbey'.
"When you're filming, everything else around it – the success of the show, the traveling, the red carpets, the press and all of that – it all sort of happens very, very fast and you're caught up in it… We've all had an opportunity to take a step back and see it as a spectator – because it's still talked about in culture."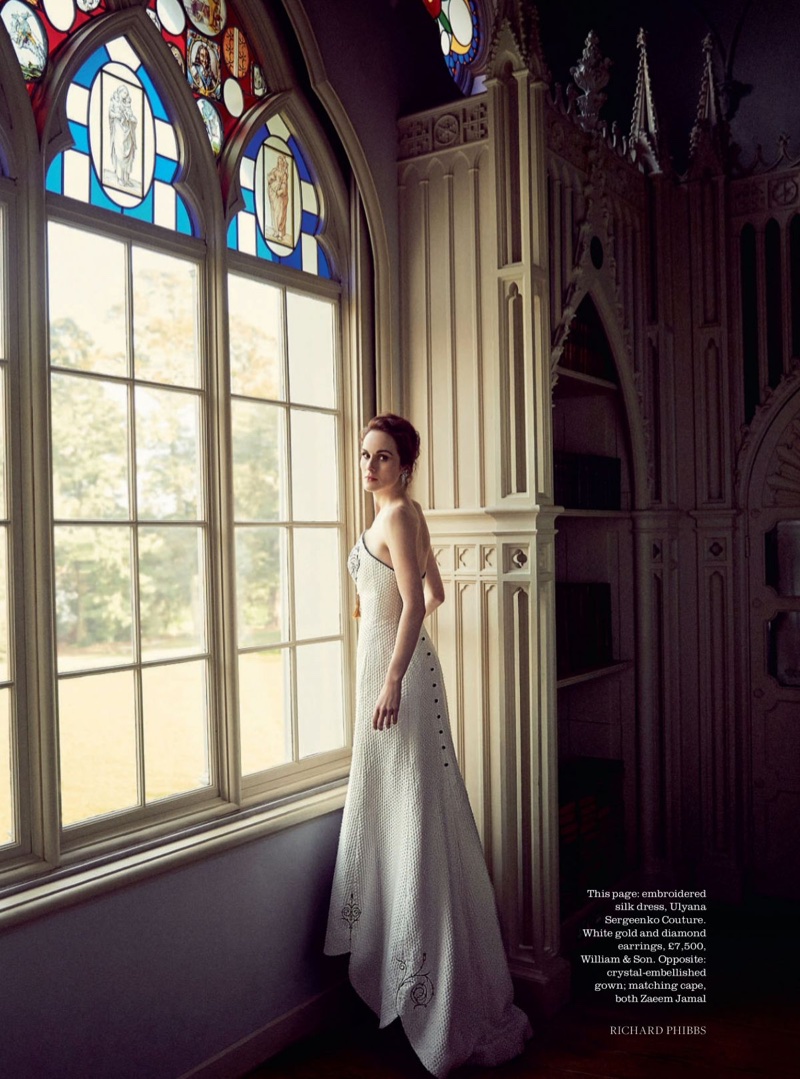 Actress Michelle Dockery poses in Ulyana Sergeenko Couture embroidered silk dress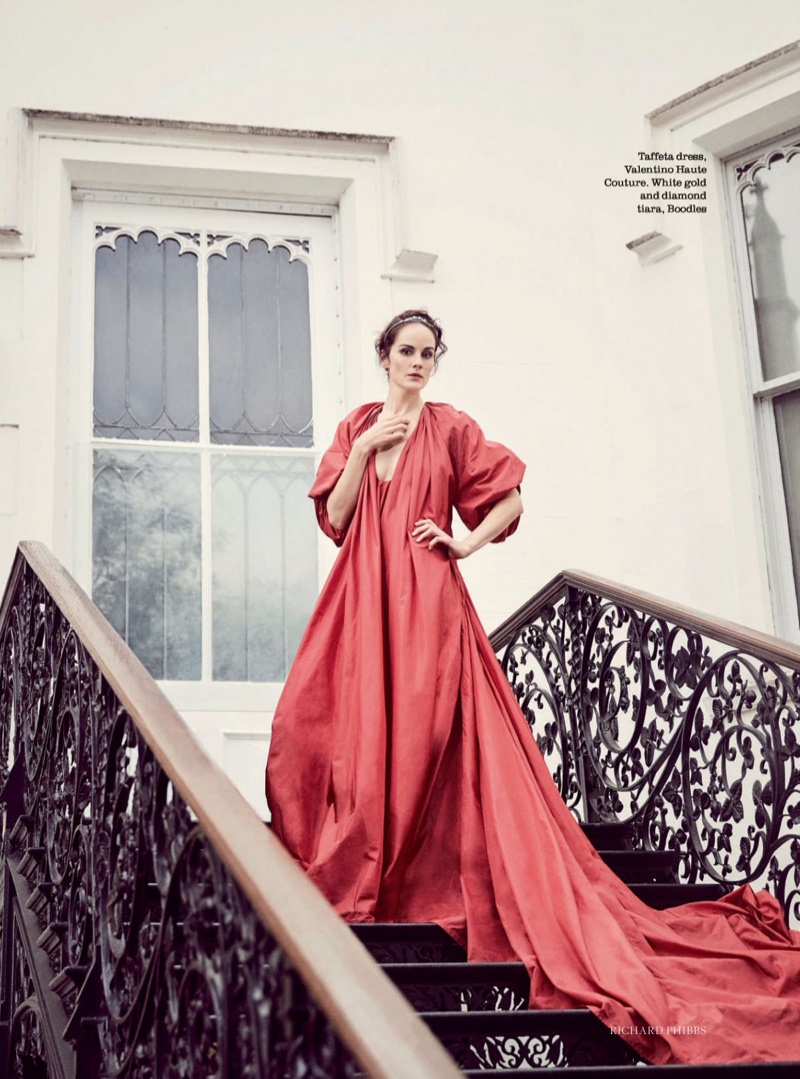 Posing on stairs, Michelle Dockery wears Valentino Haute Couture gown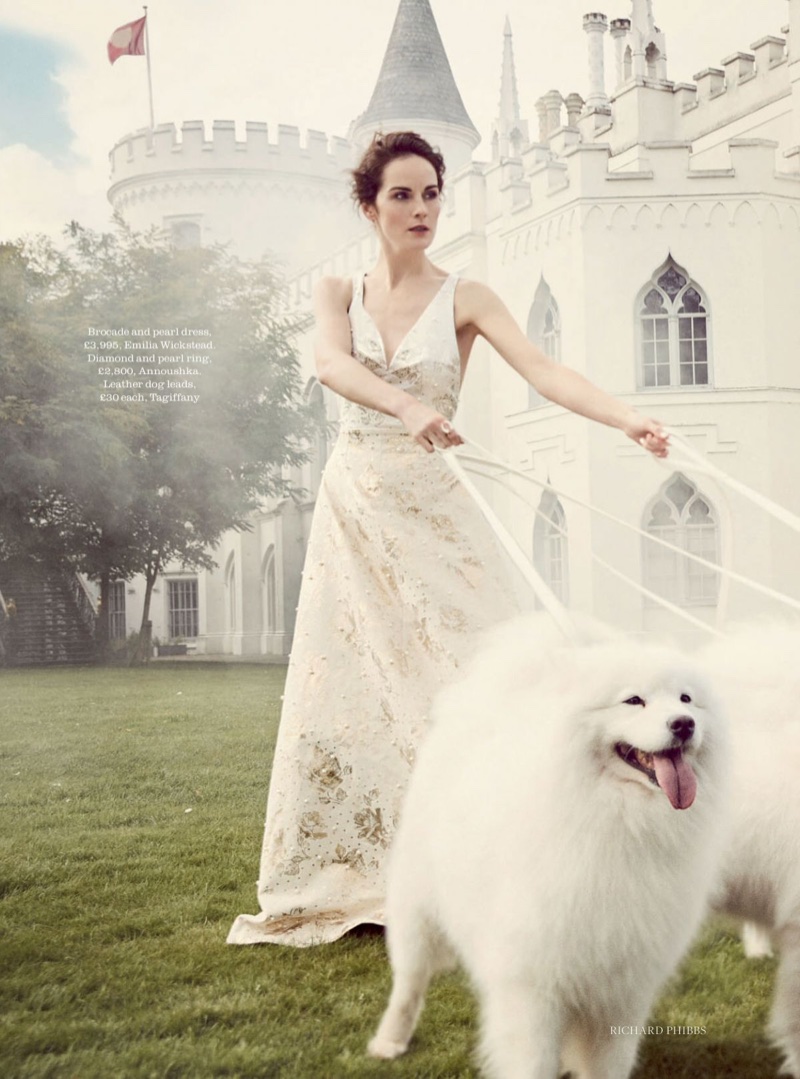 Posing with dogs, Michelle Dockery wears Emilia Wickstead brocade and pearl dress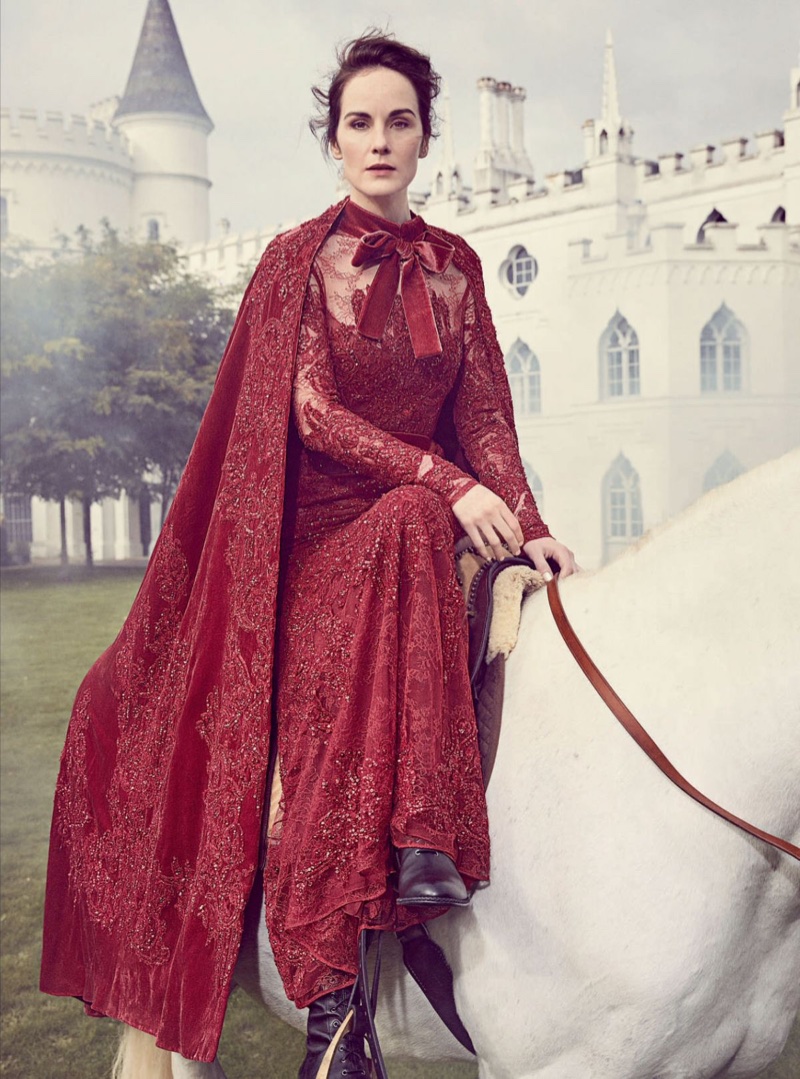 On a horse, Michelle Dockery poses in Elie Saab Haute Couture embroidered dress and cape
comnum(0) tbcount(0) tbcount(79)
Categories:
Other Brands
Fresh face Demy de Vries looks like a painting in the January 2018 issue of Marie Claire France. Lensed by Lea Nielsen, the blonde model poses in baroque inspired fashions. Wearing luxe lace, velvet and silks; Demy poses in decadent styles ranging from gowns to embroidered capes. Stylist Anne-Sophie Thomas selects designs from the likes of Gucci, Alberta Ferretti and Louis Vuitton.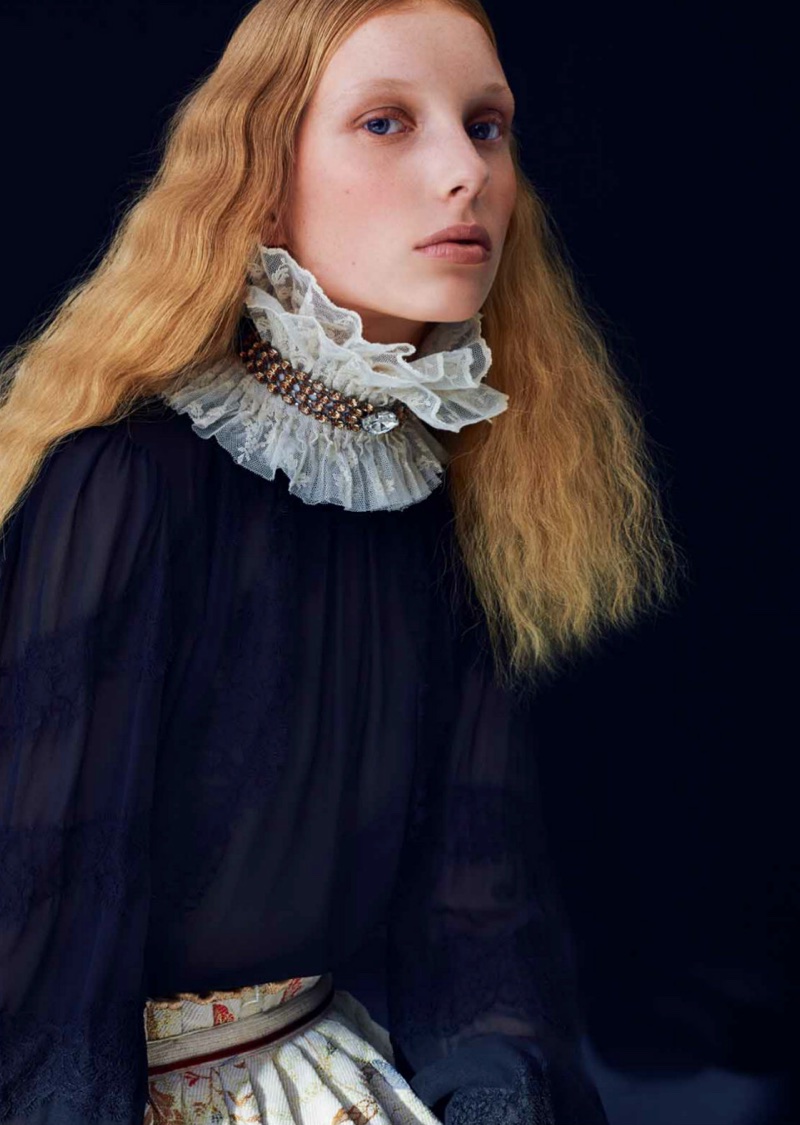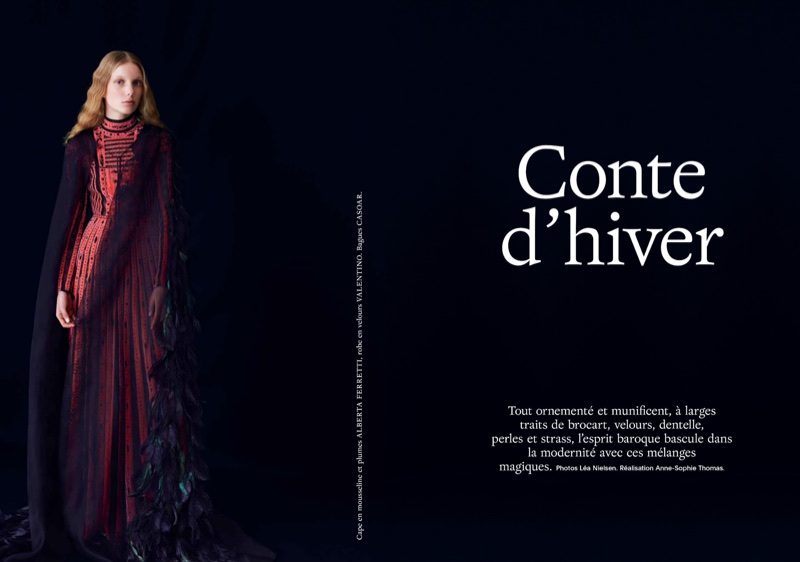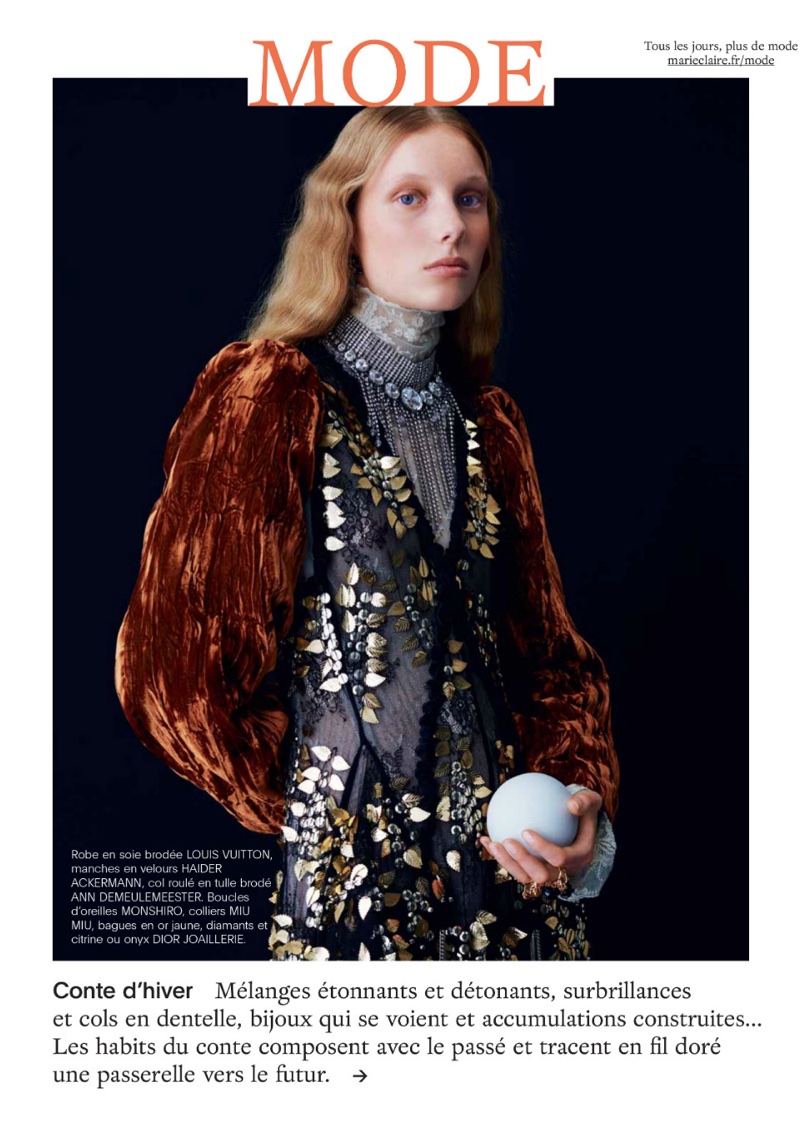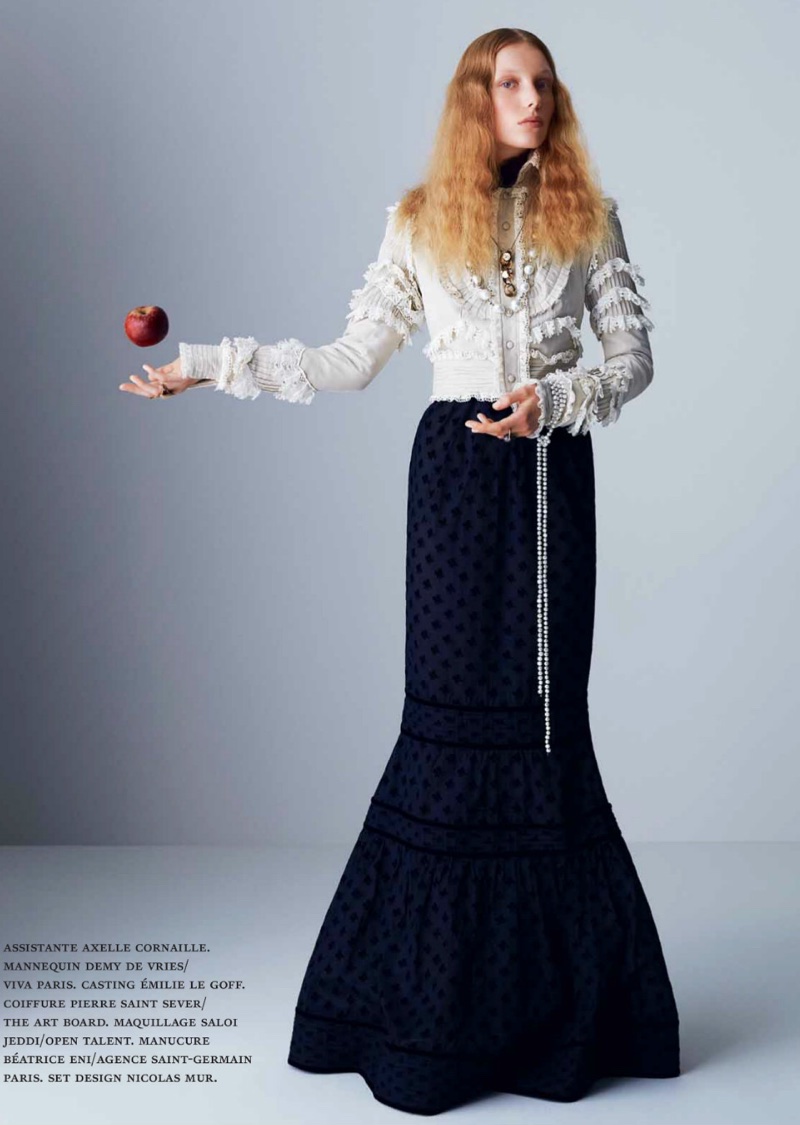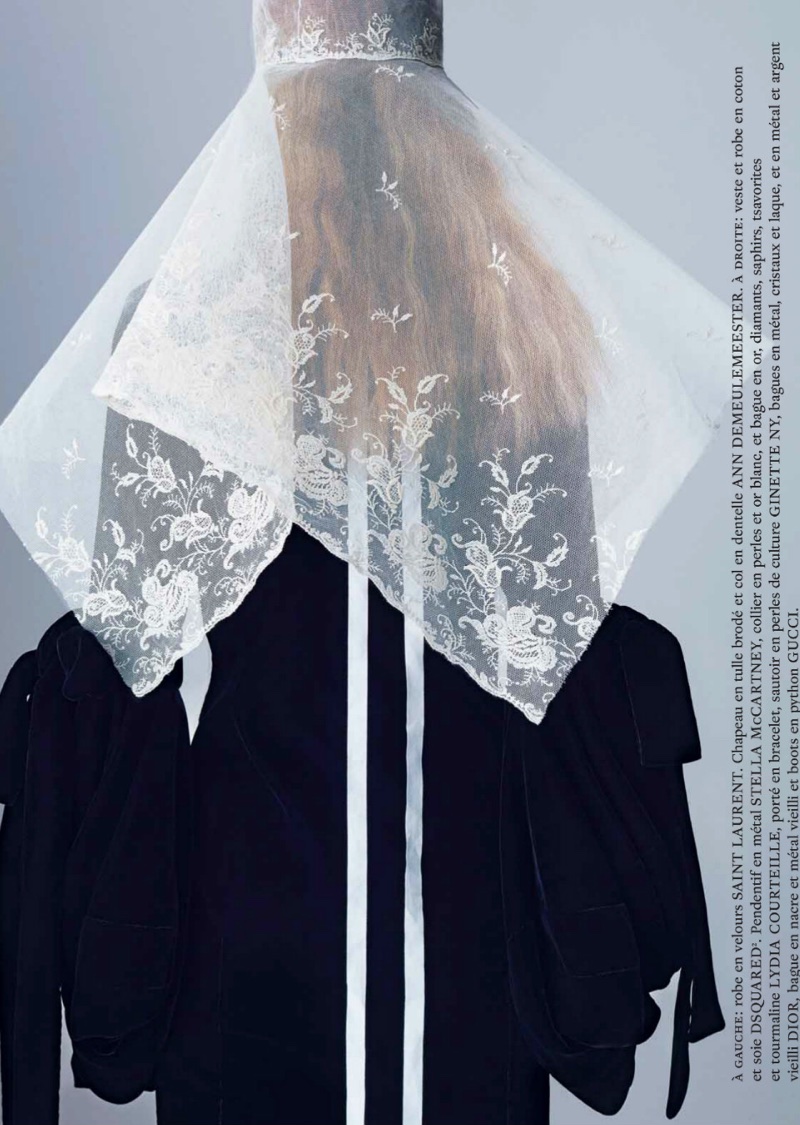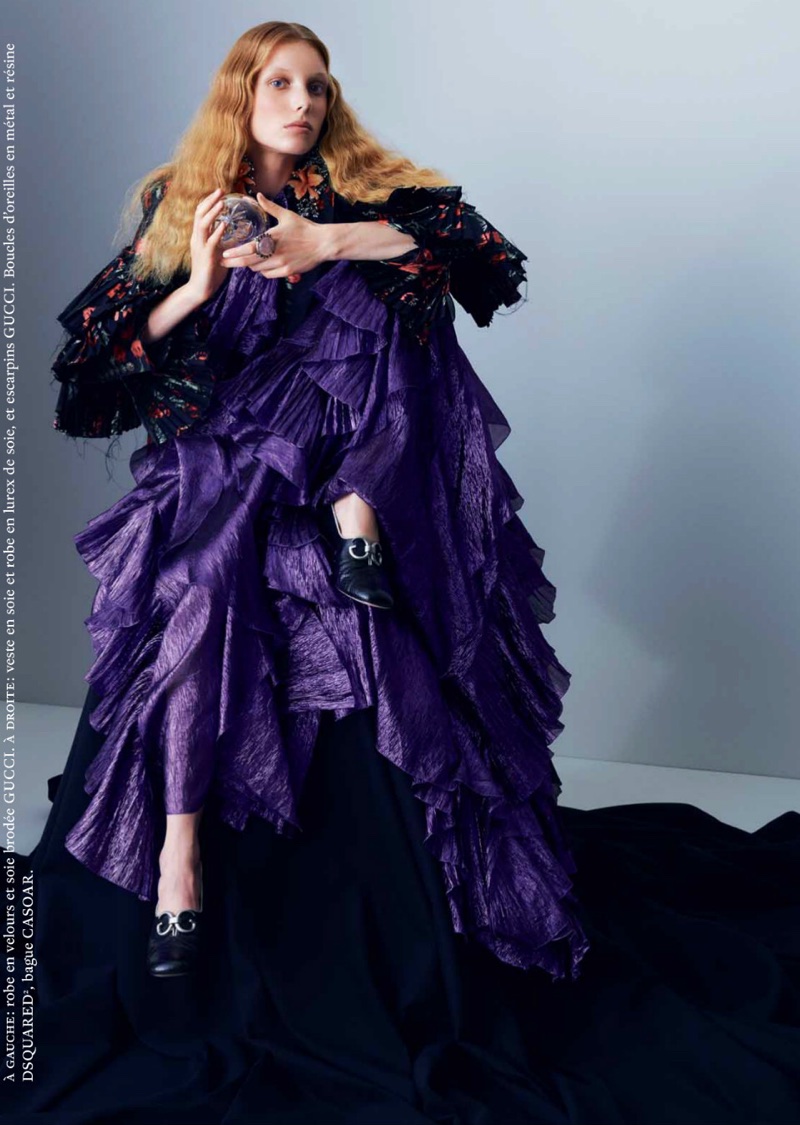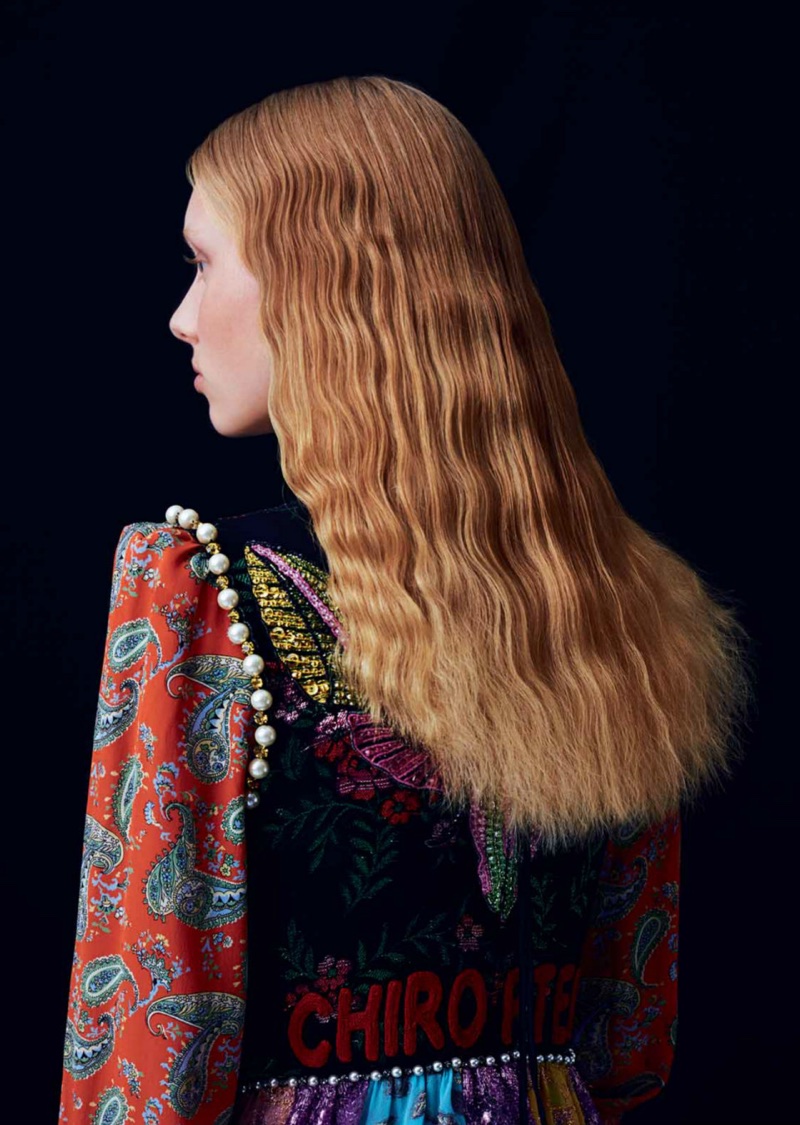 Categories

New Posts

Hot Posts